The famous watches brand Rolex has its replica in the market. Many manufacturers take advantage of the fact that it is the top and high quality brand and famous among people. It is the favorite brand of many people the world. The duplicators manufacture the exact alike Rolex watches and tell them as they are branded but often ready to sell them in discount price to the people making them fool as it is original. If you want to have the genuine Rolex for you must know about the differences of the original and fake Rolex. You can spot some of the signs that tell if it is original and fake. It is the luxury brand that has the finest watches with the best material. The replica of the high quality timepieces of Rolex can be spotted. Learn here.
The ticking noise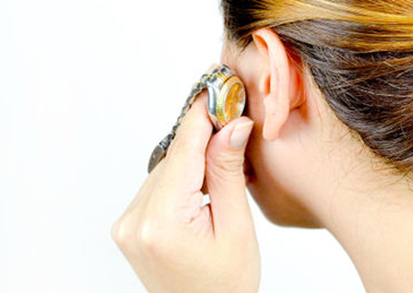 The most prominent and the easily captured difference is the "tick tick" sound of the watch. If you hear carefully to the real Rolex that is the finest piece you will notice no ticking noise. Its motion is smooth that does not create such sound. Majority of the quartz watches has the "tick tick" sound that is tinctured and jerky. It is the major flaw of the replica.
The smooth second hand motion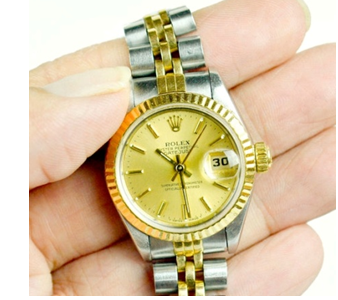 Look carefully to the motion of the second hand movement. The original Rolex has really smooth motion that is not jerky at all. It does not move from one digit to the other with the sound and jerk rather it is very smooth and easy going. If you feel speed or jerk in the needle it may be the copy and not the real. The fake Rolex may have the movement that is easily noticeable.
The date magnification part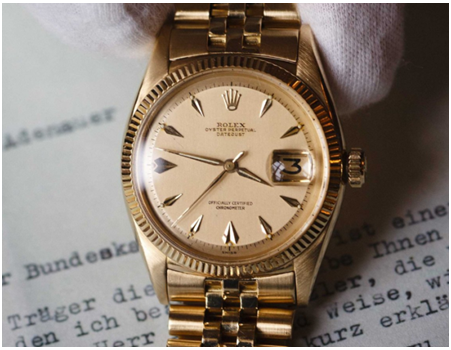 The original Rolex has the part of the glass with the magnification. It is added to read the date that the watch shows on the right side of the watch. The magnification of glass makes it easy to read the date with the larger digit. If you do not find this extraordinary feature and the date does not look larger with the glass it is fake.
Wight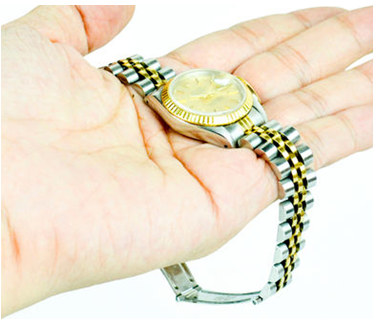 The high quality metal and crystals used in the manufacturing of the genuine Rolex watches are its mark. They have a noticeable weight. If you find the Rolex light weight it is not the original one.
Metal Strap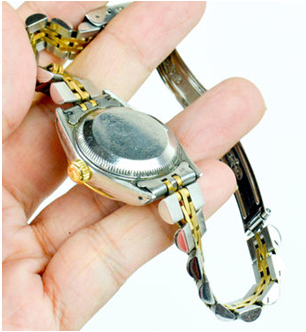 See the back of the Rolex watch. It must be the high quality smooth and clear metal without any mark or rough area. If you find the cheap metal, aluminum or any other low quality material the watch is the fake.
Waterproof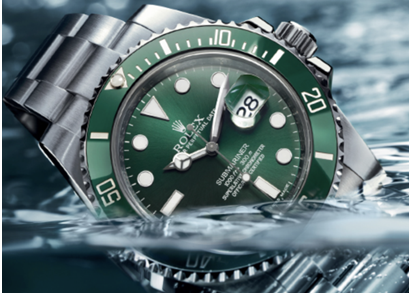 The original Rolex is waterproof with the perfect airtight manufacturing. Dip the watch into the and check whether it is working properly it means that it is true Rolex if you observe that the watch is damaged due to water it is definitely replica.