Kids need the toys that help them to achieve developmental tasks so educational toys come to provide kids the great fun learning time. Educational wooden toys are not only durable but it is also eco-friendly and safe for children as it does not have any harmful element unlike plastic toys. The best educational wooden toys can develop multiple developmental skills such as gross motor skills, fine motor skills, cognitive functioning, creative thinking, problem solving skills, social communication skills and much more. You can find imported quality wooden toys from the collection of Amazon educational wooden toys online shopping in Pakistan. We have researched through the inventory of the best education wooden toys for kids and enlisted top 10 educational wooden toys online in Pakistan
Melissa & Doug Geometric Stacker
ALEX Discover My Busy Town Wooden Activity Cube
Melissa & Doug See & Spell
Plan Toys Dancing Alligator
Melissa & Doug Deluxe Pounding Bench
Hape Alphabet Abacus Wooden Counting Toy
Melissa & Doug First Bead Maze
GYBBER&MUMU Wooden Shape Puzzle
Timy First Bead Maze Roller Coaster
Lewo Large Wooden Building Blocks
The Wooden stacking toy has incorporated shapes and colors identification learning. It has three rods which have different wooden shapes blocks such as rings, octagons and rectangles. Stacking block are light in weight and smooth from edges so kid can easily hold it and play and learn with it. It is used in Preschools and Montessori schools as a fun play activity to improve toddlers' motor skills. You can find this imported quality kids' educational toys from Amazon education wooden toys online shopping in Pakistan.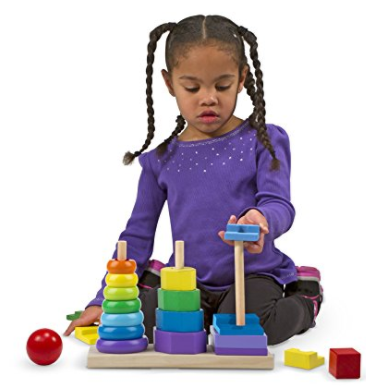 It has ultimate activity cube that has 5 different assorted activities for children. Kids can engage in this busy town wooden activity cube for hours. The activity sites are racing vehicle rollers, curvy bead mazes, peek-a-boo open and close doors, animal matching and ABC tiles. Bright colors, printed creatures and shapes make the baby learn multiple things. It is recommended for the kids of age 1 year or above.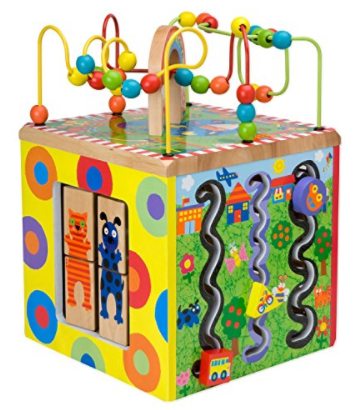 The educational wooden toy has spelling slides of alphabetically order creatures such as Cat, Boat, Fish, Cake, frog, Cow etc. kid can view the image and spell the name of picture. It is like learning puzzle for kids as kids figure out the alphabet and solve this vocabulary puzzle. Wooden slides are light-weighted and colorful to make the kids fun play. If you want to develop better cognitive and motor skill then buy Amazon education wooden toys via online shopping in Pakistan.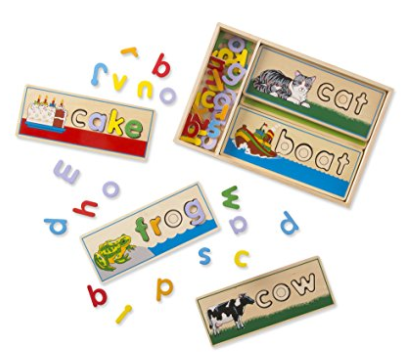 It is push pull wooden toys by which kids improve their fine motor skills and physical strength.  It is made from finest quality, 100% organic rubber wood. Babies, who start walking, love this unique fun play toy. It helps in early development of kids and encourages their imagination. Find imported quality education wooden toy and enjoy Amazon educational wooden toys online shopping in Pakistan.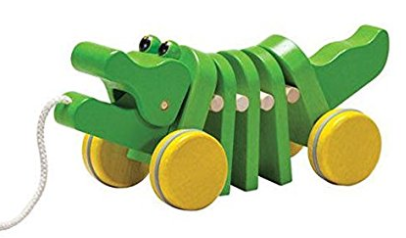 The best pounding toys fascinate the kids with its peek a boo game. The wooden pegs are colorful and have cute smiley face. The wooden pallet is light in weight so baby can easy hold and pound. It is suitable for the kids of age 2 and above. You can buy it from Amazon educational wooden toys online shopping in Pakistan.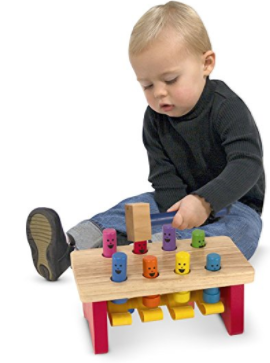 This wooden counting toy has rotating abacus which as alphabet with picture on one side and number on the other side. Baby can flip and learn through alphabet abacus. It improves motor skills and imaginative skills of kids. The counting toy is safe and harmless for kids as it is made from organic lightweight wood.  You can buy Amazon imported educational wooden toys in Pakistan at reasonable price.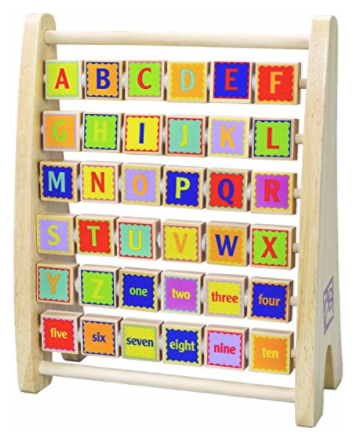 Bead maze engage the kids for hours and make the kid to have great fun while improving developmental skills. Bright colors and different shapes can also be identified by the kids. It is captivating for kids to spin, slide and move the beads on colored wire. Pick this educational wooden bead maze online in Pakistan at affordable price and experience Amazon educational wooden toys online shopping in Pakistan.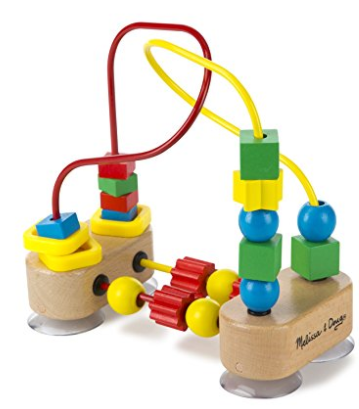 It is basic wooden shape puzzle that have fundamental 9 shapes such as circle, square, rectangle, pentagonal, diamond, triangle, Star, flower and cross. It creates the kids more intellectual. It is an essential activity puzzle in preschools so kids play and learn. Find imported quality wooden educational toys in Pakistan at exceptionally reasonable price via online shopping in Pakistan and let the baby enjoys learning.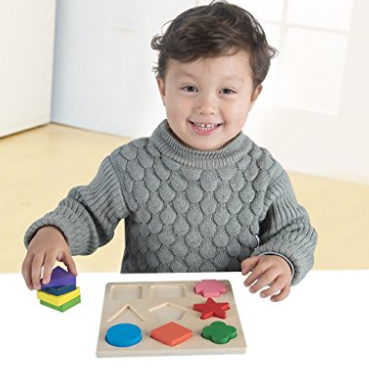 It is the complex and interesting wooden bead maze for kids. Kids get engaged in this bead maze roller coaster for hours. Kids can learn counting, indentify colors, identify marine creatures, develop improved fine motor skills and get better hand-eye coordination. It encourages the imagination of kids and makes them happy. If you are searching interesting wooden toy for your kid then shop this Amazon quality educational wooden toys online in Pakistan.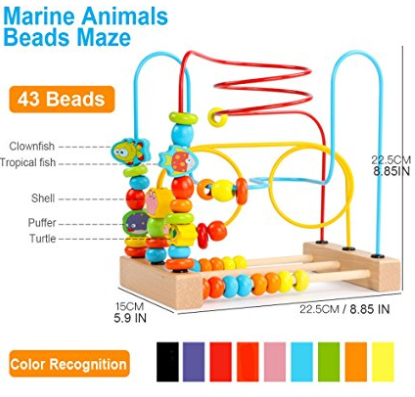 Lewo building blocks set promote imagination, creativity and innovation in kids. Different sizes and shapes of blocks are available in the set which compel the kids to discover and make a new thing.  It is light in weight and has smooth edges so kids do not get harmed. By constructing new creature, self esteem and confidence will get increased. Search wooden building blocks in Pakistan and buy Amazon educational wooden toys in Pakistan at reasonable price.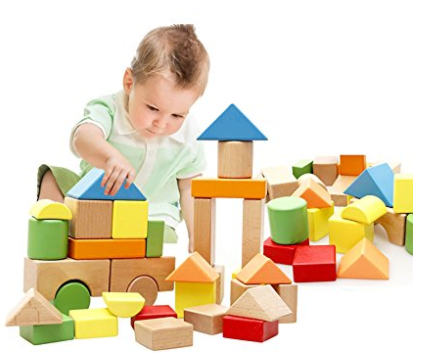 You can find best brands of premium quality kids' wooden educational toys in Pakistan by placing order online. The ordered kid's toys will be reached at your doorstep anywhere in Pakistan, in best delivery time. You will also have the delight of kids' toys online in Pakistan with cash on delivery facility.