Video games are all time favorite classic games for kids and adults. Everyone has that classic video gaming console, Atari video game, which makes kid's gaming time a fun time. There are numerous video games such as Pac-man, Spiderman, Arcade Warlords, Breakout, Canyon Bomber, Casiono, Circus Atari, Demons to Diamonds, Night Driver, Pong, Steeple Chase, Street Racer, Super Breakout, Video Olympics, Warlords and more that are played by best plug and play video game consoles. You just have to plug-in the plug and play video game with your TV and make your kids mesmerized with classic games of all time. Top 5 kids' plug and play games for TV in Pakistan are enlisted below.
Pac-Man is the oldest TV video game which is even played by your father too. This Amazon plug and play video game is inspired by Pac-Man. It has 12 classic Pac-man games include Pac-Man, Pac-Man Plus, Bosconian, Galaxian, Mappy, Super Pac-Man, Galaga, Dig Dug, New Rally X, Pac & Pal and Xevious. Kids love to use Pac-man design joystick and play their favorite pac-man game.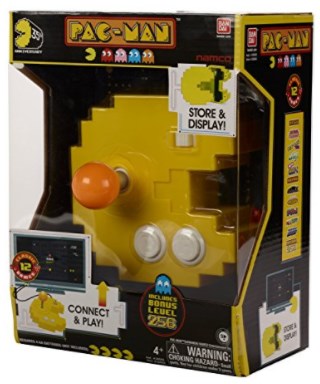 It is the top rated Kids' plug and play video game in Pakistan. Amazon imported plug and play video games has different interactive games for kids such as action games, puzzle games etc. Plug the SpongeBob TV game and let your kid enjoy sponge bob games via adorable controller. Find best plug and play video games price in Pakistan and enjoy Amazon online shopping in Pakistan.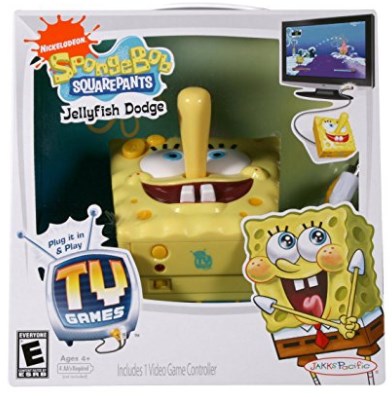 Hunting video games can boost kids' developmental skills. This is one of the best video game among Amazon Kid's plug and play video games in Pakistan. There are different levels in this game in which kid hunts birds, frogs etc and accomplishes the challenges. Shotgun controller make the child feels like hunter. Browse best TV video game and enjoy best Plug and play Video games online shopping in Pakistan.
It has all the arcade classic game which will amuse the kids. This best plug and play video game is light in weight and portable toy. Kids can play Pac-man, dig dug, galaxian and many more games via this TV video game. Buy best plug and play video game at reasonable price via online shopping in Pakistan.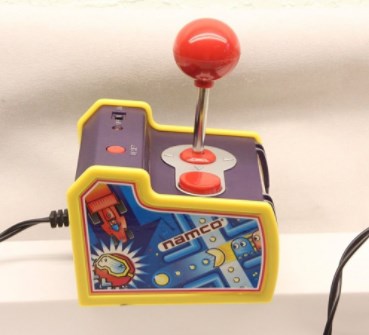 Jakks Atari Classics TV Games:
Enjoy Atari classic games one more time with this advance Atari classic TV games set. It has 10 games which revive your old time. Your kids will love the games of Atari such as gravitar, centipede, missile command and more. Find best plug & play TV game price in Pakistan and experience TV video game online shopping in Pakistan.
Handheld Game Consoles:
Handheld game consoles for kids are an advance type of video game. It is portable video game console which engage the child and enhances the skills and cognitive performances of kid. Popular and bestselling handheld game consoles are Rongyuxuan Game Console, WOLSEN Handheld Game Console, Anbernic Premium Retro Game Console and more.
Best Brands of Plug And Play Video Games in Pakistan:
Pac-Man
Anbernic
E-MODS GAMING
Rongyuxuan
SpongeBob SquarePants
Jakks Pacific
I'm Game
Hasbro
Plug it in & Play
Radica
Namco
Let's start exploring the collection of plug and play video games and buy it in exceptional prices in Pakistan. You will get the product at your doorstep with the facility of cash on delivery. So visit online shop of Pakistan and enjoy plug and play video games online shopping in Pakistan.