Art and craft activities are used to improve gross motor skills and fine motor skills of kids. In Kindergarten, craft kits are uses regularly in their activity session to improve toddlers' creative thinking and develop additional skills. There are varieties of craft kits e.g. Felt kits, Flower pressing kit, Glass Art & Sun Catchers, Jewelry making kits for kids, Paper craft kit, Sand Art Kit, Sewing kit for kids, Scratch art kit, Water painting kit, wood craft kit and more found Online in Pakistan. By crafting anything with Amazon imported craft kits, kids express their creativity and discover new type of material and assemble them together in new way.
Best Craft Kits for Kids Online In Pakistan:
Felt craft kits are used for preschoolers to teach them identification of different shapes, sizes, stuffs, and colors with fun. Some Felt craft kits has portable felt board and felt stickers of different shapes by which kids make any picture. Felt craft kits also include felt animals which aid in identifying animals. The bestselling Kids Felt craft kits Online in Pakistan are Creativity for Kids My First Fun Felt Shapes, Melissa & Doug on the Go Felt Friends Craft Activity Set and more. You can find Amazon imported high quality kids felt craft kits by online shopping in Pakistan, in reasonable price.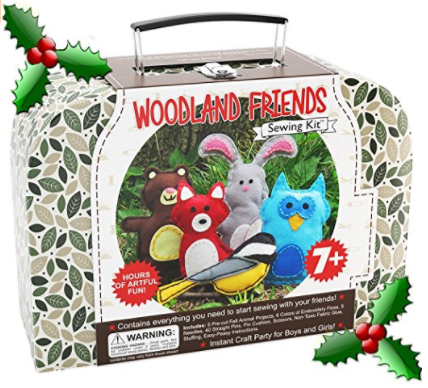 Water painting is the favorite activity of kids as they can learn to mix different colors and they can explore a new shade of color, they can fill their favorite characters with different colors, they learn to draw and make picture and develop many more skills. Water painting is always a fun activity for children. You can find many types of water painting kits such as water paint trays, water paint markers with activity pad, and variety of water painting books. Bestselling water painting kits in Pakistan are Melissa & Doug watercolor paint set and Water Wow Activity book. Find any water painting activity book with best water painting kit for your kid from online shopping in Pakistan.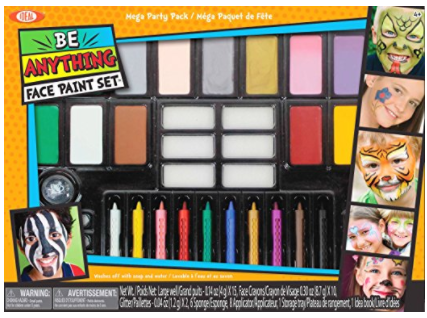 Sand mold and tool kits are the main item that must be found on kid's toy bucket. Kids love to make shapes with sand so Sand and Mold kit has different assorted sand molds such as mini castles, sea animals, roller, cutters etc. With these sand mold kit, kids can build any new creature and have fun for time. There are different types of play sand are also available such as Kinetic play sand, sands alive, Brook stone sand, magic sand and more. Sand Art kit is the best gift for your kid so buy Sand Art kit online shopping in Pakistan and develop better creative skill and improve development abilities.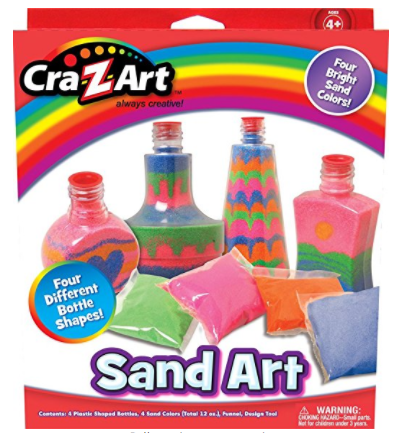 Scrapbook is the essential part of kids' stationary items as kids always has a book in which theycut and paste different cartoon stickers, paste their name with funky alphabets and make different pictures by using scrapbook supplies. You can find numerous essential items such as page scented secret scrapbook with passcode lock, stickers, scented stickers, self-adhesive jewels, feather pen, craft tape, crayons, glue, scissor, pencil pouch etc. on scrapbooking kits from Online shopping in Pakistan, in affordable price. Scrapbook kits are suitable for the kids of age 5 to 12 years. Most favorite Scrapbook kit in the collection of Amazon imported products in Pakistan are Hello Kitty All-in-One Scrapbook Kit, SmitCo LLC Scrapbook Kit for Girls, and Little Hands My First Scrapbook.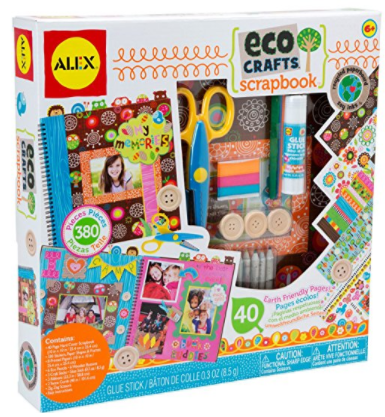 Girls love to make jewelry such as bracelet for themselves or for friends as friendship band so proper jewelry making kits for kids are available in Pakistan. Jewelry making kit includes beads, button, thread, ribbons and more. Girls of age 7 plus are suitable to play with Jewelry Making Kit. Kid make headband, friendship bracelet, fashion bracelet and more by using jewelry making kit. Find best jewelry making kit from Amazon imported products in Pakistan and buy it in reasonable price via online shopping in Pakistan.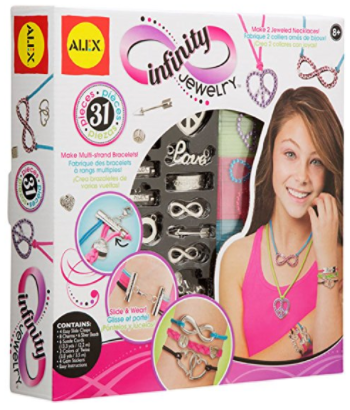 Benefits of Art & Craft for Kids:
Art & craft improves bilateral coordination of children as child uses his hands and eyes with synchronization for crafting anything such as cutting activity, drawing activity, coloring activity, pasting activity etc. Proper craft kits for any of crafting activity is available online shopping in Pakistan and that kit has full-fledge supplies of crafting accessories.
Crafting activities improve Gross motor coordination like to cut a paper, kids have to grab scissor firmly and cut as per desired shape. Jewelry making crafts improves the coordination of eyes and hands to sew bead in their bracelet. Similarly there are many more Amazon craft kits online in Pakistan for enhancing gross motor skills.
Crafting activity which requires waiting such as glue drying teaches the lesson of patience to get anything. It makes kids more self-regulated and self-controlled.
Making any craft by him boost the self-confidence of kid and art & craft kits help kid in accomplishing their aim to make any creative piece of craft. Kids can become more challenging.
Parents can get involve in art and craft activity so at the end it strengthened the bond between parents and kid as children love to spend time with you and create something new.
Featured Brands Of Craft Kits For Kids In Pakistan:
ALEX Toys
Melissa & Doug
Play-Doh
Kangaroo
Tulip
Creativity for Kids
Crayola
Where to Buy Craft Kits for Kids in Pakistan:
Online Shopping in Pakistan is right way to buy high quality art and craft kits in reasonable price. You can find Amazon quality art and craft kits from Amazon imported products collection. Explore more Amazon imported craft kits for kids and find best craft kits price in Pakistan. Place your order and get them at your place in Pakistan with cash on delivery facility. You can also find craft gift sets for boys and girls online in Pakistan. Buy best Craft kids for kids and experience Amazon online shopping in Pakistan.