The thick, full and long eyelashes make eyes attractive and beautiful. The permanent eyelash extensions are new technique to get your lashes extended but the procedure is lengthy. Therefore, most of the women prefer to use the false eyelash extensions and fake eyelashes.It is the myth that fake lashes damages the natural eyelashes. It is safe to be used daily. The top brands of fake eyelashes have been manufactured different type of eyelashes, which anyone can buy from Amazon eyelash extensions online shopping in Pakistan.
Strip eyelashes are the best eyelash extension for beginners. Various clusters of lashes are attached on a strip, which you can fix over your natural eyelashes.
Individual cluster eyelashes look natural in appearance.
Magnetic false eyelashes are reusable, easy to attach and quick to fix eyelashes. There is no need of eyelash glue to fix it over natural eyelash.
Volume eyelashes have the thick and fuller clusters of lashes on strip, which give you the symmetrical and fuller eyelash look.
Eyelashes glue and eyelash adhesive are used to fix the false eyelashes. They are super adhesive to hold fake lashes over natural lashes for longer time.
Top Rated Eyelash Extension in Pakistan:
Ardell Demi Wispies Fake Eyelashes: It is the bestselling fake eyelashes, available from Amazon imported eyelash extensions shopping in Pakistan. It has the long, perfectly curled and voluminous lashes on thin band. It is super easy to fix it over the lashes line with the best eyelashes glue. The user can also reuse it, only with care.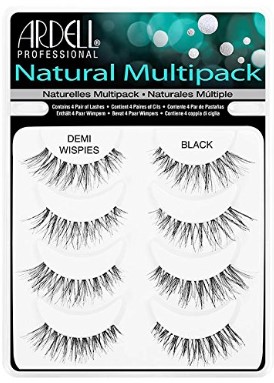 Sunniess Hair 3D Mink eyelashes: The Sunniess hair Co. provides the 3D style eyelashes, which give the luscious look of eyes. The eyelash is made from imported quality fibers and styled voluminously on strip. It is easy to install, easy to remove, hypoallergenic and safe to use false eyelashes. Anyone can buy it via USA imported fake eyelashes online shopping in Pakistan.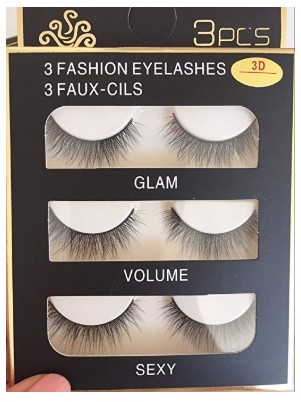 Vassoul Magnetic False Eyelashes: The magnetic false eyelashes are made from synthetic fiber that is eco friendly. Glue is not required to install it. It will fix and remove quickly, with an ease. The magnetic force holds the fake lashes at its place. It is light in weight, natural looking, reusable, and safe for you. You can find it at the reasonable price via Amazon eyelashes extensions online shopping in Pakistan.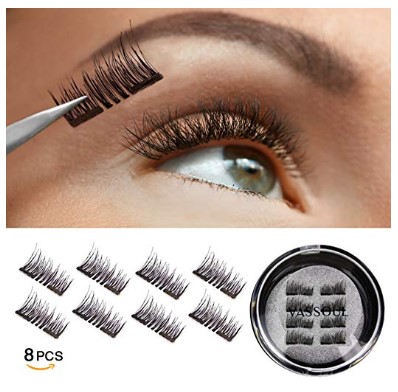 CJESLNA false eyelashes: The imported quality false eyelashes are made from premium quality fibers. Each eyelash is designed in crisscross direction, which gives the natural looking eyelashes look. It makes eyes bright, luscious, and vivacious. It is perfect for daily wear and party wear. You can reuse it, if you use it with care. Find the best eyelashes extension prices in Pakistan and buy it via Amazon Pakistan.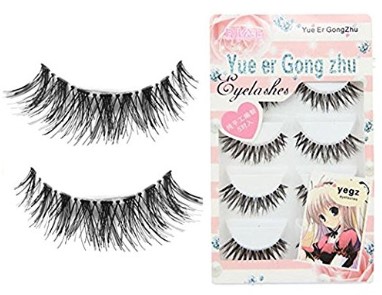 Icona Lashes: The top rated Icona lashes seamlessly infuse with natural eyelashes and give the flawless, fuller and thicker eyelashes look. It is non-irritating lashes, which fits perfectly on any eye's shape.