Either you have curly hair, course hair or straight hair; you definitely need the super effective hair dryer. Hair dryers are multipurpose hair styling tool, which does not only make your wet hair dry but also adds definite amount of volume. Hair will become frizz free, glossy, and smooth by hair dryer. It is the ultimate hair styling tool that can make your straight hair curly, curly hairs straight, add volume by it blow dry etc. Expert touched hairstyles can be made at home with the best hair dryers. The suggested professional blow dryers for every type of hair are suggested here for the seekers.
Conair Ionic Ceramic Hair Dryer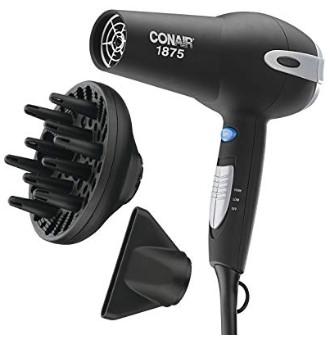 Conair Ionic Ceramic Hair Dryer is designed and working on advance ion technology. It only gives off the well distributed hot air blow, which dries the wetness of hair without making the hair frizzy and static. The super soft, shiny and voluminous hairs will be gained while making your favorite hairstyle. It is safe to use on everyday basis as the well scattered heat will not damage the hair. The features of this best hair dryer are:
1875 watt tourmaline ceramic blow dryer comes with a diffuser head and concentrator head.
3 levels of heat and 2 levels of speed make it best dryer for every type f hair.
Safe and portable hair styling tool for making professional touched hairstyle
Ergonomic design makes it comfortable to handle and use.
Most of the hairstylists in Spas and Salons prefer to use Conair Ionic Ceramic Hair Dryer for creating any type of style.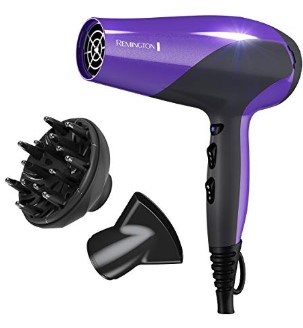 It is the high tech hair damage protection blow dryer that has infuse 3 powerful technologies such as ceramic, tourmaline, and ionic. It lets the wet hair dry quickly without making the hair frizzy and dull. It has the 1875 watt motor, which regulates the speed and heat of blowing hair. Anyone can make any type of alluring hairstyle without spending the huge cost on expensive spas and salons. The offered features of premium quality Remington Hair dryer are:
Comes with concentrator and diffuser blow dryer head
A cool shot button available that blow cold air to keep the look intact
Removable filter ensures the performance of hair dryer.
3 heat level and 2 speed levels available for improving its compatibility with all types of hair
Help to add the volume and shine in flat and dull hair
Revlon Salon One-Step Hair Dryer & Volumizer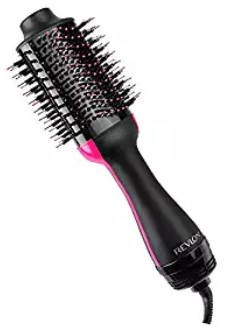 It is the fusion of volumizer brush and hair dryer. The oval shaped volumizer brush rounds the hair ends while blowing hot air. It makes the hairs look heavy and voluminous. It is the best hair styling professional hair dryer for the beginners. It is super easy to handle the blow dryer while setting the hairs as per need. It is high featured tool, which is preferred by every professional or expert for quick hairstyling. Features available in Revlon Salon One-Step Hair Dryer & Volumizer are
Contains 1100 watt motor, which controls the speed and heat of blowing air
Ionic technology allows the hair to get dried without omitting the shine and moisture of hair
The soft bristles run through the hair and detangling the knots in hairs
Perfectly blow dried hairstyle can be achieved by Revlon Hair Dryer & Volumizer.
Conair Infiniti Pro Hair Dryer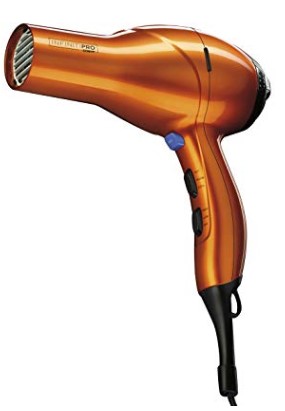 Conair is the top brand of hair styling tool, in which Infinity pro hair dryer is one of the best one. It contains the efficient 1875 watt of motor that standardize and conform the blowing heat and speed of air. The proficient blowing air can dry the wet hair more quickly than any other conventional dryer. It is light in weight so you can carry it with you in any long route trip. The offered features in Conair Infiniti Pro Hair Dryer are:
Contains a concentrator heat for making straight hair look and a diffuser for making hair naturally wavy and curly
Heat and speed of air blow can be set through the buttons
Ergonomic handle design makes its user friendly.
Hairs will style in any way with the professional technique of blow dry.
High status salons and experts of hair styling recommend to use the professional Conair Infiniti pro hair dryer for daily hairstyling.
BaBylissPRO Nano Titanium Dryer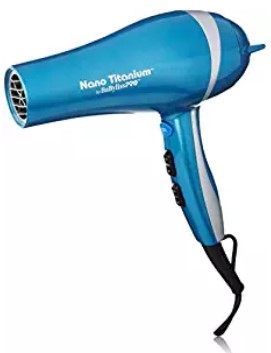 BaBylissPRO Nano Titanium Dryer is the high power, efficient and high-performance blow dryer for all types of hairs. It is light in weight and ergonomic in design so the user will handle and use it comfortably. It works on ionic technology, which ensures that there will be no frizzy hairs. The hair will become shinier, glossy and sleek. It makes hair voluminous and overall hair look gorgeous. The available features of the best hair dryer are:
Strong and high performance 2000watt motor.
Nano titanium technology
6 heat and speed setting levels so the user can adjust according to need and hair type
Cool shot button is also available that blow the cold air to hold the hairstyle for longer type
Experts will use the BaBylissPRO Nano Titanium Dryer for quick and lasting hair style. It makes the hair sleek or wavy with different techniques of blow drying.