Pants and trousers are staple clothing for men but unfortunately, they are neglected in fashion by almost every man in Pakistan. When you paired right piece of pant or trouser with your cool or stylish blazer or coat, it will flaunt your overall look. Here we spruced the mess of overwhelming collection of men pants and trouser online in Pakistan and guided you can select the best fashion, casual, or formal pants and get just the accurate size and correct length. The article on men pants and trousers in Pakistan is for every single man. Follow the article and buy imported quality men pants and trouser of the best brands from Amazon men trouser pants online shopping in Pakistan.
Men's Pants Size Chart: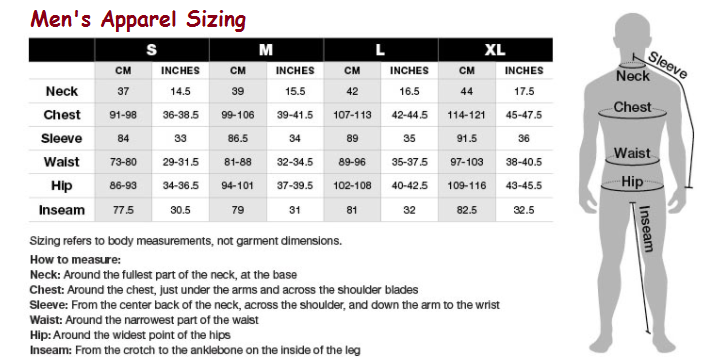 Men Pants and Trousers Buying Guide:
Always search and find the pants by specifying the attributes, features and genre of pants. Firstly choose the type of men pants and trousers such as casual pants or formal pants. Secondly choose the fabric of pants and trouser which make your feel comfortable and classy. After selecting basic features, you have to specify the style of men pants or trousers that you want to buy and wear and which are trending in Pakistan. You can get all relevant information about pants and trousers styling below in this article. Selecting the correct and accurate fitting size and length of trousers and pants for men is also important step during shopping men pants and trousers online in Pakistan.
How To Find Right Men Pants Size:
Perfect fitting of pants and trouser can only be obtained if you measure the size of you accurately. The waist length and inseam length define the actual size of pants. There is a trick to find the accurate waist length for dress pants such as, always measure the waist horizontally from the naval area of waist and keep the margin of almost half inch because the shirt has to be tucked into the pants. You can find imported quality pants in variable waist sizes ranging from 26 – 44 inches via Amazon men pants and trousers online shopping in Pakistan.
Inseam length is referred to the vertical length of pants and it is measures from crotch to ankle. You can get accurate inseam length by standing straight in comfortable position and measuring inseam length from top inseam point to the ankle bottom end. You have to add quarter of inch in that inseam length reading because pants may get shrink little after wash. The regular inseam lengths men pants and trousers online in Pakistan are ranging from 26-40 inches.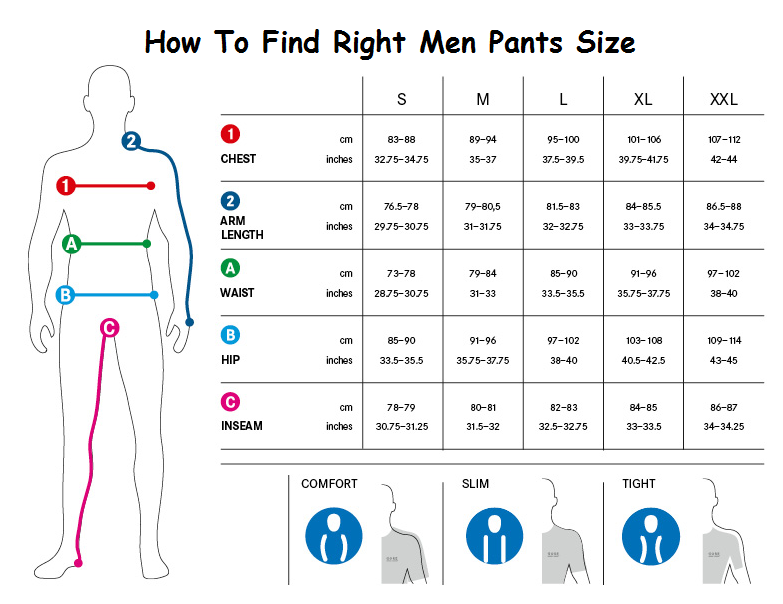 Best Fabrics for Men's Trousers and Pants:
You can find men's pants and trousers in many materials or fabric such as Chino pants, jeans pants, denim trousers, Khaki trouser pants, Tweed trousers, Flannel trousers, wool pants, Cashmere trouser pants, and more. You should choose the fabric of dress pants or casual trouser according to weather such as cashmere or woolen dress pants for winter season and flannel dress pants for spring or summer season. You can find best imported quality men pants and trousers in the best fabric from Amazon men pants trousers online shopping in Pakistan.
Trendy Styles of Men Pants and Trousers
Casual trouser pants are straight and slim fitted trouser pants for men in Pakistan. They are stretchable, comfortable and stylish in appearance. they comes in many colors, sizes, styles and cuts from Amazon imported men pants online shopping in Pakistan
Formal dress pants are also known as suit pants and dress trousers for men in Pakistan. Anyone can get the gentleman look because of the sophistication men dress pants offers. The trendy dress pants for men in Pakistan are Navy men dress pants, Black men dress pants, khaki dress pants and chinos dress pants. Find the best dress pants brands in Pakistan and buy men pants online in Pakistan.
Cargo trousers in Pakistan are trending and demanding by every youngster. They are loose in fitting but stylish in looks. It has multiple pockets and loose cuts which make them more comfortable for everyday wearing. You can find this 8 pocket trousers in Pakistan via the best quality cargo trousers online shopping in Pakistan.
Men jeans pants are available in many colors and designs such as ripped denim jeans for men, straight jeans, skinny denim jeans, tapered jeans pants, relaxed fit jean, and more from shopping men jeans pants online in Pakistan.
Sports Trousers online in Pakistan are brought by athletes, runners, and joggers. They are fitted from the legs and loosed from the top so you can jog, exercise or workout easily. you can find gym trousers, workout trousers, jogging trousers, sweatpants, running trousers and tracksuit trouser of best brands of trousers in Pakistan such as Adidas, Nike Levi's and more.
Fleece Trousers are considered as the most comfortable and cozy men trousers online in Pakistan. You can find best brands of fleece trouser Pakistan in variety of style such as fleece pajama pants, fleece night trousers, fleece thermal sweatpants, Fleece cargo pants, fleece lounge pants and more from Amazon men trousers online shopping in Pakistan.
Khaki Pants or khaki trousers have become separate style due to its unique style. Khaki pants come in every type of men pants in Pakistan such as khaki chino, Khaki dress pant, Khaki jeans, Khaki cargo trouser, Khaki shorts and more.
Wool trousers or wool pants are usually worn as formal dress pants in winter. They are available in many colors and pattern and they are offered by many top brands of dress pants in Pakistan.
Cotton pants or cotton trousers are super comfortable and relaxing bottom for men in Pakistan. You can find the best quality imported men pants and trousers through Amazon online shopping in Pakistan.
Running trousers are also known as harem trouser which are super relaxing for working out, running, jogging or sports trainings.
Cuffed dress pants or cuffed trousers are best semi formal and casual trousers in Pakistan. They are available in every type of pants such as cuffed track pants, cuffed dress pants, cuffed fleece pants, cuffed pleat pants and more.
Army trousers are usually cargo style military touched men trousers in Pakistan. Every man wants to have at least one army trousers in their closet. You can find best style army trousers online in Pakistan from Amazon men pants and trousers online shopping in Pakistan.
Men Pants Style Guide:
Length of trousers and pants define the fashion and style. The distance between trouser's leg hems and shoes is increasing day by day but you have to choose the right length of trouser according to its style. According to stylists, a short break trouser make a small heighted man looks taller and vice versa.
Dress pants should be fitted on hip bone area, slightly lower than belly button. The leg hem of trouser just only touches the shoes; it should not be too elevated or sagging.
Jeans pants should be fastened or fitted slightly lower than dress pant buy it do not make it appear like drooping
Casual trousers such as wool trouser pants, cotton trouser pants, fleece trousers etc. should be worn on hip bone.
You can also fold the leg hems of jeans up to ankle and get cool and chic look.
Cuffed trousers or cuffed pants for men are also the casual men pants for everyday wear and they should be worn at moderate break.
Shorter cut trousers should be fitted on the waist and the leg hems should have 1 inch higher hem.
For overall perfect styling, you should pair the pants or trouser with right piece of shirt, blazer, coat, and shoes. We have mentioned the some stylist recommended general styles:
Formal look for business meeting: Formal Dress Pant + Formal dress shirt + stripped Tie + Oxford Dress Shoes + bracelet watch.
Casual spring style: Jeans or casual trouser + Round neck or V-Neck shirt + sneakers
Trendy Winter Look: Jeans or wool trouser or fleece trouser + men hoodie + Sneakers
Semi- Formal look for work: Semi formal pleat trouser pant + Button down Shirt or dress shirt + men loafer or slip on formal shoes + leather watch
Best Brands of Men Pants In Pakistan:
Where to Buy Imported Men Trousers and Pants in Pakistan?
Trouser style in Pakistan is becoming trending nowadays so Amazon imported men trousers online in Pakistan are available to provide you the best shopping experience. You can find large inventory of men pants and trouser in huge spectrum of colors, designs, fabric, size and pattern. Select the best dress pants in Pakistan or best men trousers in Pakistan and buy them at reasonable price via Amazon men pants and trousers online shopping in Pakistan. You will get the ordered men clothing in Pakistan at any of your places with convenient payment method of cash on delivery.