Portable Bluetooth speakers and wireless speakers are becoming popular now days. These portable speakers come in different size, shape and with different wireless connectivity. If you want loud music in your party and play the favorite tune from your cell phone, laptop or tablet then portable wireless speaker is the perfect choice. Here in this informatory article, we guide you to buy best portable Bluetooth speaker from Amazon online shopping in Pakistan. You can take Amazon quality Portable Bluetooth and wireless speakers anywhere you want and enjoy your favorite collection of music. Portable wireless speakers have great battery life, water resistant and great sound effects. Find best Bluetooth wireless speaker on Amazon online shopping in Pakistan and buy it in reasonable price. Follow the article for best buying guide of portable Bluetooth and Wireless speaker which you can buy from Amazon online shopping in Pakistan.
Features of Portable Wireless Speakers:
Portability of wireless speakers: Wireless speakers are light in weight and small in size which makes it easy to carry gadget. Quality sound system is now available anywhere with Bluetooth speaker outdoor.
Battery Life: Any wireless gadget requires battery which can last long so Bluetooth wireless speakers come with great battery like. Cost effective Portable Bluetooth and wireless speakers have the battery life of 10 hours on a single charge.
Connectivity: Wireless Speaker require any source of connectivity as it is designed to work without any cord and cable so you do not need any USB Cable or auxiliary input cable for connection. You can connect the wireless speakers to your cell phone, tablet or laptop by Bluetooth, WI-Fi and AirPlay.
Waterproof wireless speakers: As Portable wireless speakers are mostly used on holiday so it should be durable and water resistant so you can use it even in rainy days. Many Amazon portable Bluetooth and wireless speakers are available with the feature of waterproofing at cheap and reasonable prices.
Voice control system in wireless speakers: Advance wireless Bluetooth Speakers and Airplay speakers have the great feature of gesture and voice control. Amazon imported Wireless Bluetooth speakers are compatible with many virtual assistants such as siri or Google Now.
Bluetooth wireless speakers for android Devices: You can connect the portable Bluetooth and wireless speaker with any Android device by pairing the Bluetooth device. Bluetooth wireless speaker can play the music from only one device at one time. It has high level of portability as Bluetooth can be paired anywhere. This featured Portable wireless speaker is the most demanded and bestselling type of wireless speaker.
Wi-Fi Wireless speakers: Wi-Fi is wireless speaker connectivity source which aids the speaker to work by virtual assistants. You can connect the wireless speaker with any Wi-Fi supported device and play the music through any virtual assistant like Google Now
Airplay Wireless Speakers for Apple Device: Airplay is an advance technology which allows iPhones, Macbook or iPad to play their Music collection from iTune accounts on wireless Speakers. Airplay Wireless speakers are only compatible with Apple Devices and iOS. It can also be used outdoor and you can connect the devices offline anywhere even over longer distance. AirPlay 2 is also developed for Apple device to enable the apple user to control the speaker from anywhere as it offers Multi-room audio. Control Center for wireless speaker is present on Apple device.
Best Portable Bluetooth and Wireless Speakers in Pakistan:
Cambridge SoundWorks OontZ Portable Wireless Bluetooth Speaker: Amazon best Bluetooth wireless speaker can deliver powerful stereo sound effect and increases the bass. Distortion free music will be given by Cambridge soundworks wireless Bluetooth speaker even at high volume. It has all the features of a good portable wireless speaker such as waterproof, greater battery life, ultra portable and Bluetooth connection. This Portable Bluetooth and wireless speaker has rechargeable battery of capacity 220mAh which last for up to 12 hours.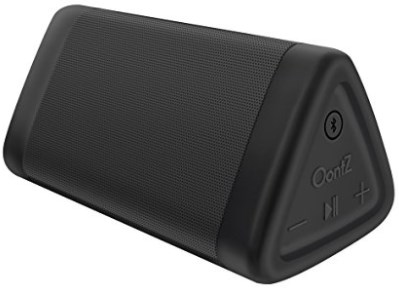 APIE Portable Wireless Outdoor Bluetooth Speaker: You can enjoy the high definition sound and enhanced bass with this Amazon quality portable Bluetooth and wireless speaker. You can carry it with you on outdoor party, camping, biking or more as it includes a waterproof travel pouch. It has a built-in Mic so you can easily pick up your incoming call by its small speaker while your cell phone is connected with speaker. Rechargeable battery is of capacity of 2200mAh which last for longer time but battery life get affected by music volume.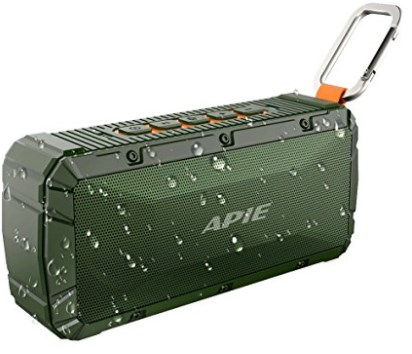 DOSS Touch Wireless Bluetooth Portable Speaker: It has an advance feature of capacitive control which makes it convenient to control the music by simply touching with your finger tips. It is compatible with all Bluetooth supported devices. High Definition sound effect has enhanced bass which deliver an impressive and powerful volume. You can recharge this portable Bluetooth wireless speaker just in 3 to 4 hours which lasts for 12 hours with 75% volume.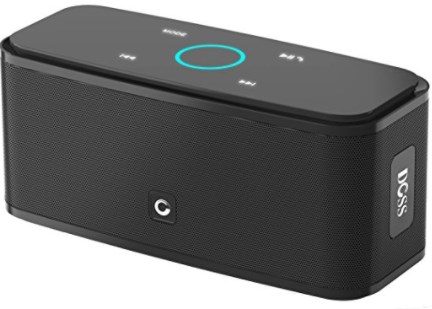 ZOEE Wireless Bluetooth Speaker: If you want Crystal clear sound of high quality then this wireless speaker is best for you. The distortion free sound and built in portable speaker phone enhances the bass and fulfill the need of loud speaker for outdoor. You can connect your Bluetooth supported device to wireless speaker within few seconds. Capacity of battery is 1800mAh which last for 6 hours. Built-in FM radio adds an extra feature in this Amazon product in Pakistan.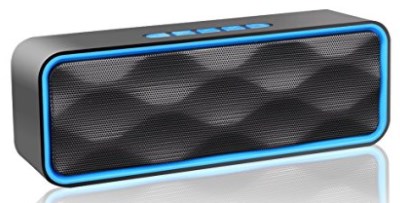 AOMAIS Sport II Portable Wireless Bluetooth Speakers: It is the Bestselling Amazon product which provides powerful stereo sound effects without distortion at anywhere. It is waterproof gadget which can use anywhere without damage. It is specially designed for Echo Dots, iPhone, iPad, Tablets and Android phone which have Bluetooth facility. LED indicators are also present on top of Bluetooth speaker to show the power, battery and Bluetooth status.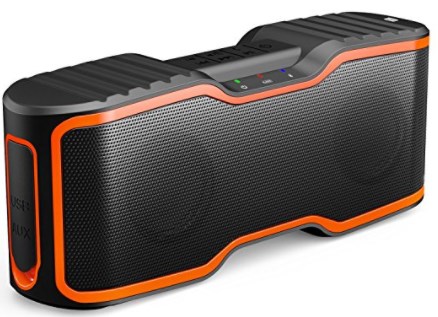 Buy Portable Bluetooth and Wireless Speakers via Online Shopping in Pakistan:
If you are searching high quality and Amazon imported wireless speakers then Amazon online shopping in Pakistan is best way to find and buy your requires Amazon products in Pakistan. Find Portable Bluetooth and wireless speakers in affordable price by online shopping in Pakistan and place your order for it. You will get your best portable wireless speaker at your doorstep anywhere in Pakistan. We are also dealing in mini wireless speakers of all type.