NYX Soft Matte lip cream is easy to apply and the best for the lips. The soft matte lipstick by NYX is just like the lip gloss that gives the lips beautiful and shinny look. There are some fake of NYX are also available in the market to make people fool. The vendors sell the duplicate as original. You can now easily identify the fake one. Here are the differences that show the original and fake NYX lip cream.
The font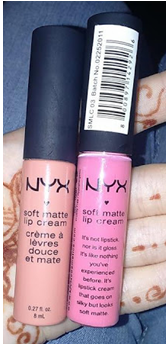 There is clear difference in the Font style of the description written on the fake NYX soft matte lip cream. Make sure there is no spelling difference but the font size and style is different.
Description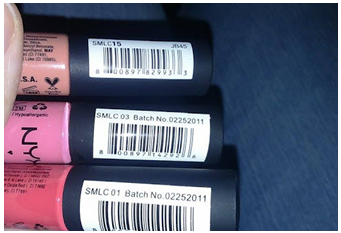 While you flip back the NYX soft matte lip cream the description on the fake NYX matte lip cream is different. Even the ingredients are also different than the original.
Size and Shape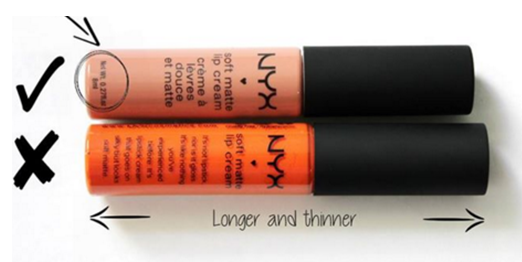 The bottle of the duplicate NYX soft matte lip cream is slim and longer than the original one. The cap area of the bottle is also taller and there is gap between the cap and the bottle. The fake bottle is transparent while original has quality plastic bottle.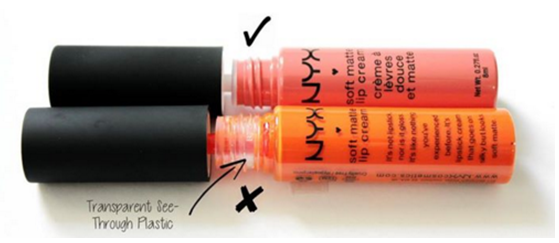 Size of the wand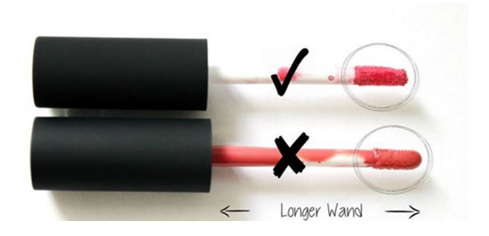 The copy of the NYX soft matte lip cream has longer wand than the original. You can see the clear difference in the wand size and tip of the wand. The genuine tip is soft while the fake tip is harder.
Consistency of the lip cream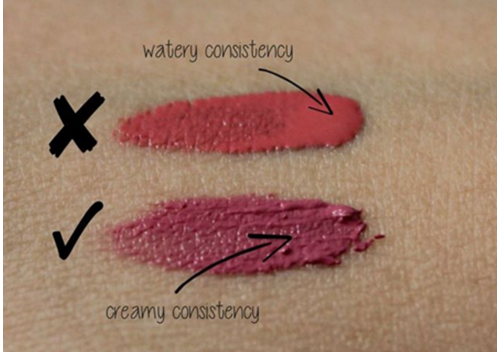 The duplicate NYX soft matte lip cream has the water consistency on the other hand the original NYX has the thick creamy consistency. You can check the consistency by applying it on your hand.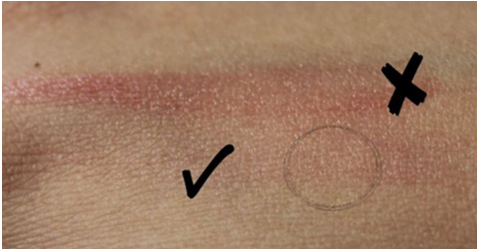 If you wipe the lip cream the original removes after the wipe and does not leave any stain on the skin while the fake one take more and more wipe to clean and leaves the stain.