Almost every Smart Gadget requires charging over USB. USB wall chargers and power adapters are introduced online to rescue your smart gadget. USB wall chargers and Power Adapters are used to convert the AC current to DC current and output an appropriate level of electrical current for your Android device, tablet or any other USB charged devices. Every new gadget has its own device specific wall charger and power adapter which provide standard port for power cable but if that specific USB wall charger for cell phone is damage then there are many options available. For instance, you can plug the data cable having one end of USB B plug and other end of lightning connector or Micro USB plug. You can only charge the Smartphone or any smart device with USB wall charger and power adapter as it can only transfer the power not the data. You can get maximum information in this article about wall chargers and power adapters online in Pakistan.
Multiport USB Wall chargers and Power Adapters:
Amazon has a wide collection of multiport wall chargers which are able to charge multiple mobiles and gadget simultaneously. Multiport USB Wall chargers and Power Adapters available online can provide the power charging as it plug directly into any outlet and give up speedy charging. Specific USB wall chargers for iPhone are found online in affordable prices with the lightning charging cables. Many top rated brands launches USB wall chargers for cell phones and smart devices which can only give an appropriate amount of power according to your cell phone and smart device. Best USB wall charger for iPhone and Android on Amazon Online Shopping in Pakistan is Anker's 36W 4-Port USB Wall Charger. Multiple charging port wall chargers is best to be used during travelling either you are travelling alone or with family.
Amazon Imported Wall Chargers and Power Adapter and their compatibility:
USB wall chargers and power Adapter are present online in an amazing collection in which specific iPhone Wall chargers, USB wall charger for Android Phones and multiport wall charges are available. You can charge your smartphones, e-reader, Bluetooth headphones, fitness trackers, tablets, external battery pack, portable speakers and headsets with Amazon quality wall chargers and power adapters.
Why Wall Chargers is better than simple USB charger?
Wall Chargers and power adapters can give more efficient power out for charging your smart device as compare to USB charger. If you simply plug USB charging cable to your laptop or computer system, it will charge at a slower rate as your cell phone or android phone will get lower output. Now most of the mobile brands give Specified USB Cable and USB port supported wall charger with the mobile set as that set increases the efficiency of charging.
Travel Adapter Plug in Pakistan:
Travel Adapter plugs is a type of wall charger as it connected to the wall outlet and charge the gadget in similar way as the USB wall charger can do but the only difference between wall charger and travel adapter is the design and shape. Universal Travel adapter for Pakistan can only convert the power outlet. Travel adapter also has built in power shutter for an account of safety and the LED indicator is also present in the design which shows the power status. This type of wall charger also has dual or multi port which is ideal to charge multiple devices at once. If you are searching the wall charger for iPhone 6 or any Apple mobile or for any android device then this would be the best option for you.  You can find travel adapter plug for cell phone on Amazon by online shopping in Pakistan in affordable price.
Best Wall Chargers and Power Adapters in Pakistan:
Syncwire 4-Port iPhone USB Wall Charger: It is the Bestselling Amazon wall charger which can automatically detect and transfer the standard and optimal power to the connected cell phone or device and give the smart gadget a fast and efficient charge. There is 4 ports with the super output power for charging multiple devices at one time. Compact design and foldable US plug make it best wall charger for travelling. Built-in thermal material design protect the charger from overheat and over charge on to cell phone. Amazon Quality Wall chargers are compatible with all Apple phones and Android phone.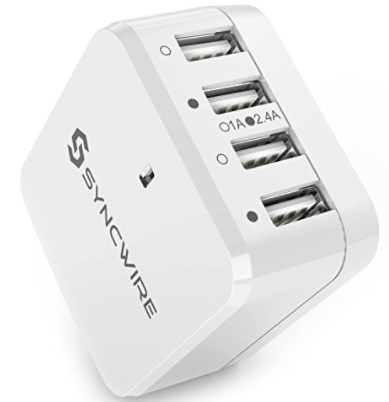 AmazonBasics 4-Port USB Wall Charger: It is the Amazon own Wall charger for Samsung, iPhones, headphones, tablets and other smart device. It has an internal safety switch which ensures the energy efficiency and ultimate protection of USB wall charger. AmazoBasic USB Wall charger is compact and light weighted so it offers high portability.
EasyAcc 20W 4A 4-Port USB Wall Charger: It is the top rated USB wall charger which can charge 4 devices at once and give high speed charge. It has foldable plug and lightweight compact design that make it easy to carry in your pocket. This Amazon imported wall charger for android can automatically detect the connected device and adjust the output power accordingly. It is compatible with almost all types of Smart devices.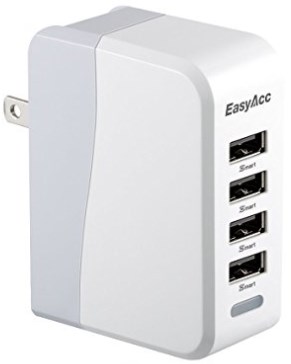 Apple 12W USB Power Adapter: Apple genuine Power adapter are available online in Pakistan which can amazingly charge your iPad with retina display anywhere you want. It can easily get connected with iPad through any lightning connector. Compact design, faster charging and lightweight body make it ideal for travelling. It is compatible with all iPhones and iPad models.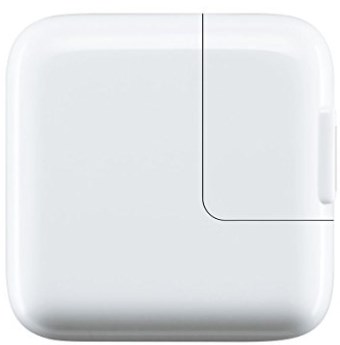 Buy USB Wall charger and Power Adapter Online in Pakistan:
Find all featured brands of USB wall chargers and Power Adapters for your smartphones on Amazon and buy through online shopping in Pakistan. Amazing collection of best wall chargers for iPhone and android are offered online in reasonable price in Pakistan. Place your order now and enjoy Amazon online shopping in Pakistan with the facility of cash on delivery.