It is not necessary to spend a lot of money to get the best grooming products. Here are the best grooming products in every budget. Top notch can be very expensive or may be available at your nearest store. Local grooming products' ingredients can also be the best. Spending large amount of cash on grooming products is certainly a tough decision. So we have gathered both the luxury and local products for all budgets. These are the essentials that you can buy easily. There is no obligation that high priced shaving cream will give you smoother shave than the local. Isn't it?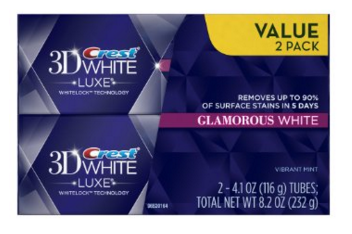 Supersmile is the luxe toothpaste to enhance your smile. The Calprox is the key whitening ingredient that is included in the toothpaste to make your smile brighter and beautiful. It is the Dr. Irwin Smigel, father of aesthetic dentistry, designed bleaching agent. The toothpaste has no silica and green apple flavor good taste.
Crest 3D white will do the work in less. For the clean and bright teeth and fresh breath Crest is all to get it done with the mint taste. It is the classic yet performance product to remove the teeth stains. Its work over time, do not suppose quick whitening of teeth. I must say very famous teeth whitening and grooming product in Pakistan
Bath Soap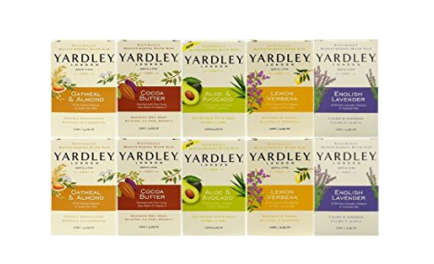 Best bath soap luxe is LAFCO New York that has coconut oil. It is best for the skin care to make it soft and smooth. This soap has clean fragrance of rosemary eucalyptus. Its smell and moisturizing effect is great. This bath soap is ideal for the vegan lifestyle as its cruelty free.
Deep cleaning soap for less Dove Men + care is the exact formula. Less expensive bath soap with amazing results! This is really gentle for the skin and you can use it on your face as well for body. Deep cleans your body with the purifying grains. It has Dove signature ¼ moisturizing cream to prevent dryness.
Serum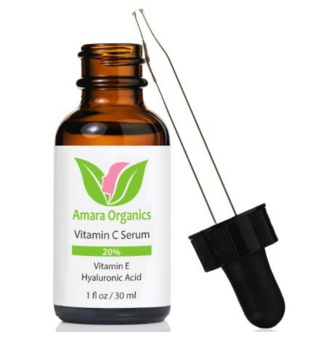 Caudalie is the defensive, anti wrinkle, luxe serum. It prevents the wrinkles and fine lines being permanent. This serum has the blend of Vitamin C and grape seed and the combination is amazing for the protection of skin. Free radicals and UV radiations cannot do anything to your skin if you apply this serum. These are the prime factors of aging. It is for all skin types and has the potential to avoid wrinkles.
Neutrogena Rapid Wrinkle Repair Serum is amazing in less. It has the quality antioxidants and multivitamins blend. This serum gives younger look and regenerates the skin for the perfect care. The perfect and smooth skin outer layer can be achieved with the regeneration.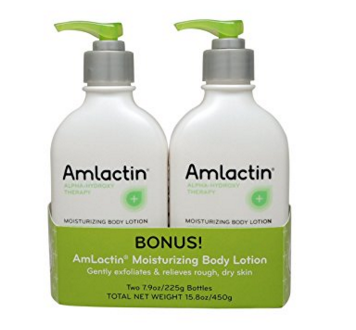 Luxe body lotion EAU D'ITALTE Body milk has the quick absorbing moisture for the skin care. It does not leave any residue and absorbs in the skin to make it naturally hydrated. The fragrance of this body lotion is light and appreciable that light after applying.
Dermatologists created Lubriderm for daily moisturizing that is available for less. It is great for the sensitive skin as well. It is clinically tested to provide 24 hours hydration to the skin. It has vitamin E and natural nutrients for skin.
LA MER is the luxe moisturizer with the miracle broth as key ingredient. This is the premium component. Further it has the Pacific sea kelp, hand harvested, minerals and nutrients combination; such as calcium and magnesium. This moisturizer softens the aging signs, wrinkles and fine lines and reduces redness.
Neutrogena Face Lotion is the moisturizer for less. It is lightweight to wear and has sunscreen protection feature as well. Neutrogena lotion heals the dry skin and fight against aging signs. It also has the protection for skin from UVA and UVB rays. This triple protect SPF 20 moisturizer won't clog your pores.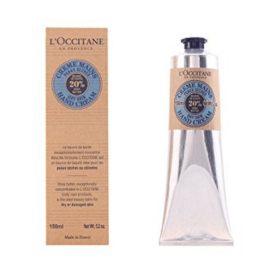 L'OCCITANE luxe hand cream is must for dryness. It has concentrated Shea butter, honey and almond extracts. This is the hand cream to soften the skin in best manner without leaving residue and slippery texture. This is for the everyday use.
Aveeno Active Naturals hand cream is the substitute in less. It restores and balances natural pH of the skin and has colloidal oatmeal. It is fragrance free formula for smooth and moisturized skin. It not only moisturizes but also repairs the skin in a way to lock the natural hydration to prevent dryness in the future.
Shaving Cream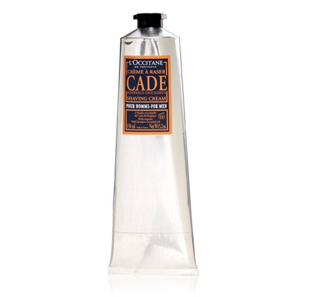 Baxter has the super close shave formula for luxe. This is the smooth shaving product that has coconut, tea tree oil and menthol. It will create the perfect smooth canvas for clean shave. No sticky texture, high concentrated and very smooth this shaving cream is.
You can get beard destroyer shaving cream for less. This is the ultimate shaving cream for all beards. By grooming lounge, it is low foaming, no frills and ultra lubricating smooth shave formula.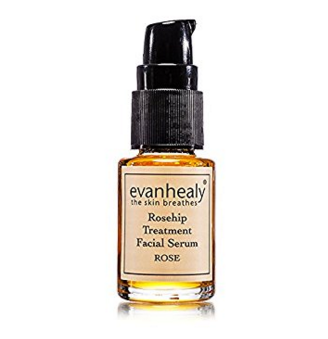 Facial oils are not at all scaring rather they are really good for the skin with antioxidants. Aesop is the luxury facial oil that will save your skin from break out, smooth the fine lines and make it even. It also improves skin tone and keeps the skin hydrated.
Argan oil by Josie Maran is best for less. It is non greasy light facial oil. This is organic moisturizing formula that you can also use for the patches like lips and rough areas.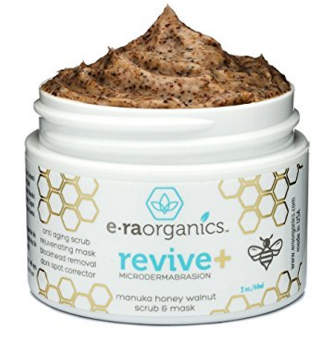 The best scrub is that exfoliates your skin gently and over time improves the skin texture. Jack Black Face Buff is luxe face scrub that has vitamin C. It has anti aging properties and hydration for the skin. Cooling menthol is also the content of this scrub. It is the energizing one.
Every Man Jack face scrub is great for the pocket and for the skin with signature mint. It is available in less but exfoliates the skin as it should. Treat the dull skin with right exfoliation. It does not have any oil, dyes, parabens and sulfates. This is also suitable for sensitive skin.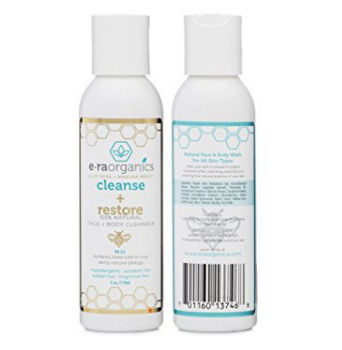 EAU THERMALE Avene is the supreme face wash, luxury and best for the cleansing. Get the soap free cleansing with gentle foam. It will give you clean skin without any harsh ingredient. This is known as spring water use.
CeraVe foaming facial cleanser is available for less. It is for the normal and oily skin that repairs and restores the barrier. It conditions and cleans the skin and all you get is clear and soft skin. It has ceramides. It is non irritant and not drying.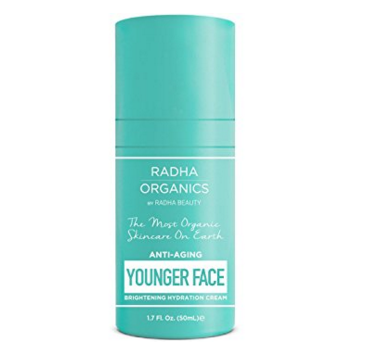 Black Tea Age Delay Cream is the luxury product anti aging moisturizer. This one is high quality with black tea, black berry and lychee. It is the soothing anti aging cream with high potency. It enhances the skin shine, stimulates the collagen, breaks down the collagen and elastin, makes the skin tight and gives the youthful appearance. Blace tea, lychee seed and enzymes cocktail is rare and very useful.
Get Anti Wrinkle Miracle Worker for less. This is the anti aging moisturizer that fights with the wrinkle and removes them. This moisturizer has vitamin C and glutathione. For the best results use it for long every morning; you will get lasting results.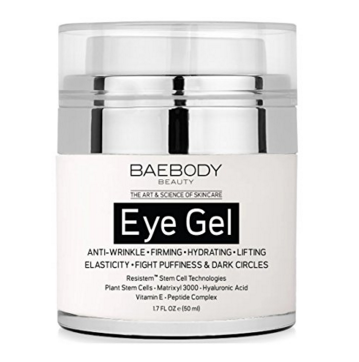 Dark circles are annoying and the treatment is eye cream. KIEHL's Facial Fuel is the luxe anti wrinkle eye cream that also removes dark circles. It works quickly and you will get instantly dark circles free eyes. This will also treat puffy eyes and alleviate the wrinkles. Your eyes will be brighter, skin will be smoother and you will look more beautiful, using this eye cream. Eye bags are reduced with lifting skin. Apply this gently under your eyes, daily.
Every Man Jack eye cream is also anti aging that reduce dark circles. It lessens the lines and aging wrinkles and makes the eye puff disappear in less. Green Tea extract is used with cocoa butter in this cream. It lightens the aging signs and keep the under eyes hydrated, soothes the dark circles and make the eyes brighter and good looking.
Toner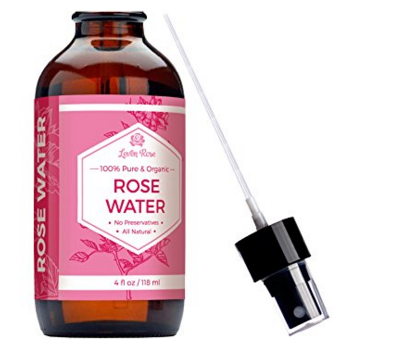 Luxury Peter Thomas Roth's Aloe Toner Mist is the nourishing treatment. It has the Aloe Vera as key ingredient. The toner soothes the skin and it is fragrance free. It has pro vitamin B5 and antioxidants properties. Toner keeps skin hydrated and treats damage.
For less find the classic Thayers' Lemon Witch Hazel toner. This also has Aloe Vera. It is the effective formula for clean and fresh skin. It gently cleans and makes skin refreshing. Apply this toner with cotton ball after washing the face properly. It is alcohol free and do not cause irritation. Swipe your face and neck with this toner and you will see the results.