Digital Photography via Smartphone becomes common hobby of most of the people. People depend on their tablets and smartphones to take photos which they could post or upload on social websites such as facebook and instagram but updating photo albums is still not outdated. If you are one of the persons who loves to save the photos physically in album or to hang the frame of your favorite photo in your room then instant photo printer is perfect selection for you. Instant Photo Printer is light weighted and portable small printer for your cell phone which allows you to print your Picture anywhere you want. Instant Photo Printers are pocket sized smart device which can easily connect with your Smartphone via Bluetooth or they may use Instant photo printer specific application through which  you can quickly edit your picture and command the Polaroid instant printer to print the picture. Instant Photo Printer for iPhone or instant photo printer for android Smartphone are available on Amazon online Shopping in Pakistan in reasonable prices. You can adopt this new and unique technology of smart photography by online shopping in Pakistan. You can pick the best Instant Photo Printer from Amazon and for your buying guide we mentioned here the top rated portable photo printer for iPhone or for other smart device.
Instant Photo Printer Cases: Portability is most demanding feature of instant photo printer so to ease in this feature, traveling case for photo printer is available online in Pakistan. Instant Photo Printers cases or bags found in many stylish designs and colors. They have high durability, shockproof and water resistant. It can hold charging cable of photo printer, ZINK paper, Photo Printer in one place. Some Cases for Photo Printers are designed specifically for some mobile Photo Printer brand where as some are universal.
6 Amazon Quality Top Rated Instant Photo Printer in Pakistan:
Polaroid ZIP Mobile Printer is specialized instant photo printer for iPhone. It can print premium quality pictures of your Smartphone and these compact sized photographs are tear proof and smudge proof. Polaroid ZIP Mobile Printer used an innovative technology which is based on Zero ink. This Amazon quality does not require refilling of ink or replacement of cartridge, you just need special ZINK paper. You can sync your iPhone with Instant photo printer via Polaroid ZIP Application. Buy Polaroid ZIP Mobile Printer from Amazon Online Shopping in Pakistan and enjoy the on the spot photo printing anywhere.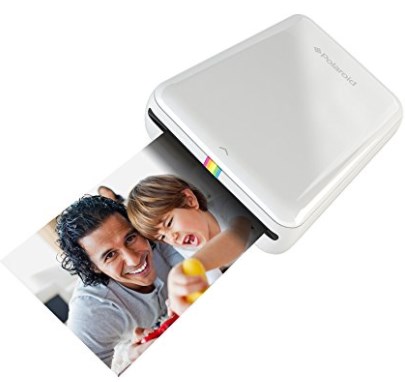 HP Sprocket Portable Photo Printer is the smart instant photo printer which can connect and sync with your android phone or iPhone via any social media account with HP Sprocket Application. You edit the photo on the spot and print it through HP application. This Amazon imported instant photo printer for android is compact in size which make it easy to carry device which can print the photo in size of 2×3 with sticky back so you can paste the photo anywhere. It ensures to retain the radiance and brightness of the pictures in hard. Find HP Sprocket Portable instant Photo Printer for Smartphone price in Pakistan and buy it from Amazon Online Shopping in Pakistan.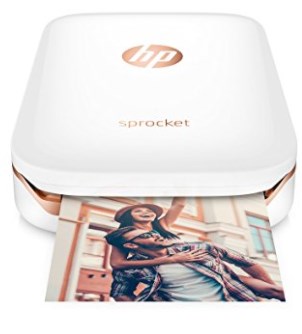 Fujifilm Instax Share Smartphone Printer can provide instant and high quality printing experience while ensuring the resolution of 800 x 600. Bright and bold colors of the picture do not get dull. You can print your photo from your Smartphone in just 10 seconds via this Amazon quality instant photo printer for android. It is compatible with all Wi-Fi supported devices but its application just works in iOS 7.1+. You can recharge the battery of photo printer and make it totally portable compact smart printer. Smooth and velvety design of the phone photo printer complements your Smartphone so you can take it anywhere you want.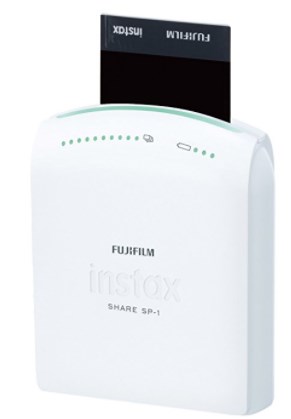 Kodak Mini Mobile Photo Printer can generate premium quality prints of photos from your Apple phone. This Mobile Photo printer can coat a layer which protects the printed photo from ruining. You can edit the photo before printing in your iPhone through an app. Wi-Fi facility is also featured in this. Find Instant Photo Printer iPhone Price in Pakistan from Amazon Online shopping in Pakistan and print quickly your any picture with this Portable compact sized photo printer.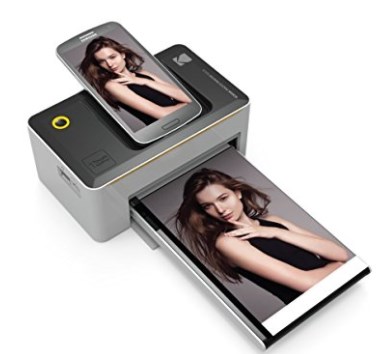 SereneLife Portable Instant Mobile Photo Printer is an instant photo printer for Samsung, iPhone, iPad, Tablets and other Smartphones. Sleek and portable design with great battery time is best feature of this photo printer. It can produce 25 prints of picture with a single time charge for 1 and half hour. It can generate glossy photos of size 2 x 3.5 inches. Pickit Application is used to synchronize the instant photo printer with your android phone and allow you to do minor edits before commanding the print.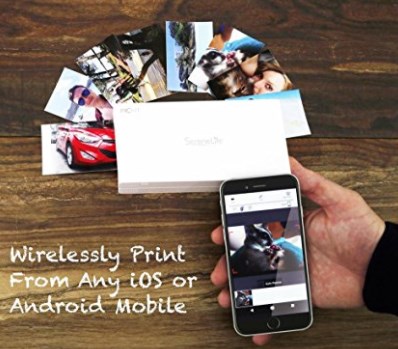 Prynt photo Printer is close packed and shiny in design which can upgrade your Apple Phone and convert it into an instant camera. This Amazon Instant photo printer for iPhone 6s, 6, 7 or more is base on ZINK technology so you just need to refill ZINK paper. You can also command it to print the photo through Wi-Fi. Find and buy this Mobile photo printer from Amazon Online Shopping in Pakistan in affordable price.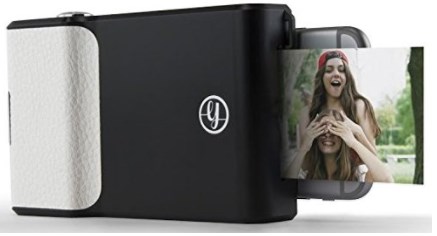 Buy Instant Photo Printer Online in Pakistan:
All featured brands of Mobile Photo Printers are available online in Pakistan and you can buy these portable printers from Amazon Online Shopping in Pakistan. Find Smartphone Photo printers Price in Pakistan place your order and enjoy smart photography. You will get the Amazon Imported product in Pakistan at your door step in reasonable price. All related products of Photo Printer such ZINK Papers are available on Amazon online shopping in Pakistan in reasonable price. You will get the ordered Amazon Product anywhere in Pakistan with the facility of cash on Delivery.