No one wants the wires which get tangled even with that USB C charger. To solve this problem almost every latest models of Android phones are introducing with the facility of mat charging. You just have to place your Smartphone on Charging Mats for androids and it starts charging. The technology behind wireless charging mats for cell phones is inductive charging. Charging mats and cell phone case is get connected by magnetism and transmit the energy. The major thing in choosing right wireless charging Mat for Smartphone is the compatibility with your phone. You can get all the relevant information about Wireless charging mats online in Pakistan from this inflammatory article.
What's good about Wireless Charging Pads?
The main objective of Wireless charging is to free your mobile from cord although charging mats is the best convenient option as you do not have to plug the charger pin to connect the cell phone with charger. These advance wireless charging technology can work for multiple device at one time and on a single charging mat. Except charging mats, there are more wireless chargers for cars and for tablets such as charging Docks and charging Mounts. Wireless chargers are most convenient and durable form of chargers as there is no worry about tangling of cord or worn out of charging wire from constant plugging or unplugging of phones. You can pick the best wireless charger for according to your cell phone from online shopping in Pakistan as online shopping is the best way to shop any product.
Find the Best Fit Wireless Charging Mats for iPhone:
Everyone wants to avail the wireless charging feature but unfortunately ordinary wireless charging mats for iPhone or other Apple Products do not support the wireless charging. Wireless charging gets possible for iPhone by wireless receiving case and lightning port which are found as a kit on Amazon. iPhone lightning kits are available online which make iPhone compatible with any charging pad as this iPhone wireless charging kit includes the wireless charging pad and wireless receiving case. The bestselling wireless charging kits for iPhone are LANIAKEA Qi Wireless Charging Kit for iPhone and Hanende Wireless Charger Kit for iPhone 7.Every Qi supported cell phone device is compatible with Universal wireless charging pads. These charging mats are available Online in affordable prices and make your life easy and charged.
Top Rated Wireless Charging Mats online in Pakistan: 
The name PowerPort Qi 10 is given to this wireless charging pad for android as it is capable of output up to 10W. You can take it as Wireless charging Mat for galaxy S7 as it can charge the Galaxy S7 with double speed. Anker Powerport Qi 10 has the super slim and lightweight design so you can carry it with you wherever you want. There is the series of indicating LED light which shows the status of charging. 3 footed Micro USB data cable is also available which get attached with wall charger. Exclusive MultiProtect technology is an amazing feature of this Amazon quality wireless charging mat as it protects the mobile by surge protection, temperature control and short circuit prevention. It is compatible with Galaxy Note 5, S7, S7 edge and S6 edge.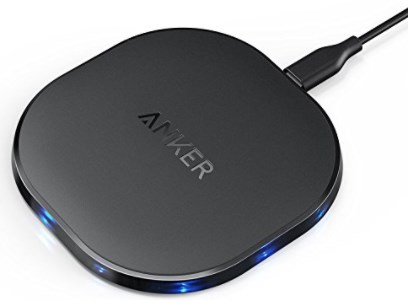 It is an alternative wireless charging pad for Samsung Galaxy family such as for S7 and S7 Edge and it supports speedy charging. Amazon imported Satechi Wireless Charging Pad is stylish in design as it has circular metallic frame in color if silver, gold, space gray or Rose gold. This wireless charging mat for android phone is itself white or black in color and there is a rubber present in center that protects the Smartphone from sliding. Bottom rubber pad is grip the charging mat on the table. It is compatible with any Qi device but it can charge Samsung galaxy S7 with the speed of 1.4X. Indicator LED are show lights blue when cell phone is charging and it turns green when it get fully charged. There is also a Micro USB data cable available which is used to plug the charging pad with wall charger.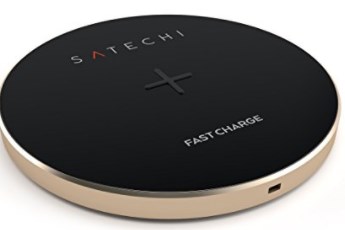 It is the circular charging Mat for Samsung and it looks like a flying saucer. It can give speedy charging without any cord and with 2 A at 1.4X faster speed. The design of charging pad for cell phones has circular rubber strip which protects your device from sliding. LED is also present on it which brightens blue or green for showing status of charging and it also flashes and blinks when there is any problem detect during charging. This Amazon Quality wireless charging mat is compatible with other Qi charging device but it is perfect for Samsung models. The size and light weight make it easy to carry and portable charging pad.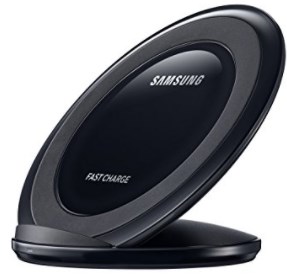 Yootech Wireless Charging Pad
If you are thinking that wireless charging pads or mats are expensive then this Amazon wireless charge prove you wrong as it is the most affordable wireless charging mat for Smartphone. It is small in size with triangular puck base so you can place your smart device on it without any worry about slipping of device. Small LED indicates the progress of charging as red light shows the zero charging. It is available on Amazon with Mictro USB data cable which is just perfect according to price.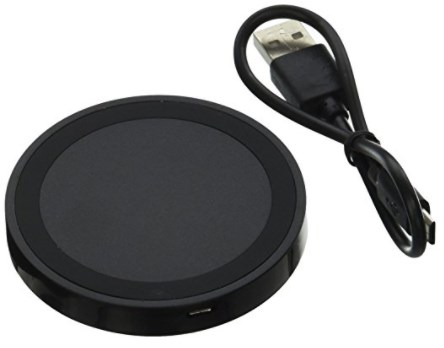 Wireless charging Mats Online in Pakistan:
All featured brands of charging mats or Pads are available on Amazon in Pakistan and all of these can support every Qi supported device and give speedy charging with inductive charging technique. You can get these charging pads or mats by online shopping in Pakistan in best and reasonable prices with the facility of cash on delivery. Whether you have Samsung galaxy cell phone or any other Qi supported device, you can avail this new wireless charging technology in best prices.