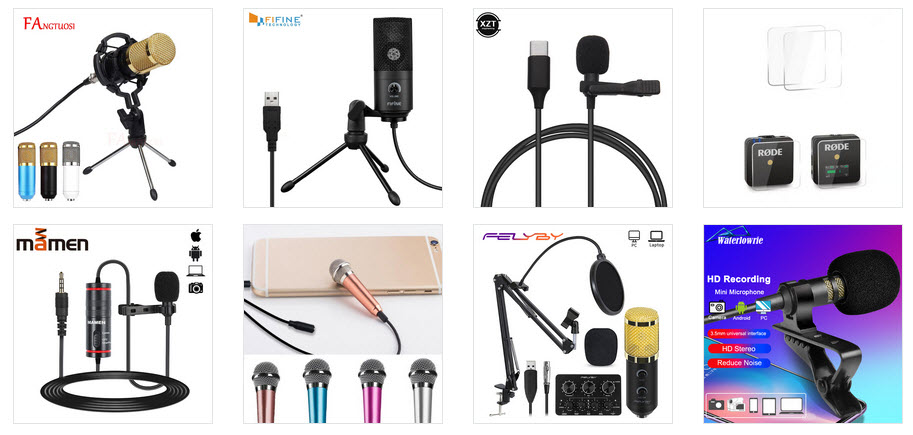 Whether you are recording the podcast or singing on karaoke, you need the high quality condenser microphones in Pakistan. It is important to use the mic for recording clear and HD quality sound. There are different types of microphone for recording and streaming, such as Dynamic Microphones, Large Diaphragm Condenser Microphones, Ribbon Microphone and Small Diaphragm Condenser Microphones.
Our inventory of Amazon imported and Aliexpress mike for professional recording includes
Handheld mic
Wireless mic
USB mic for recording
Clip-on microphone
You can find the omnidirectional, bidirectional, and stereo mic for podcasting, singing, recording, streaming, gaming, etc. at the best price via Amazon microphones online shopping in Pakistan. Place your order now to get it at your place with the smooth and convenient payment mode of cash on delivery. It will let you record or stream the clear and quality audio.