High impact lip glosses add an extra dose of class in your overall look. The enthusiasts of lip makeup love the look of luscious lips, which are delivered by the vivid shade of lip glosses. The premium quality and best formulated lip gloss contains the lip nourishing ingredients, such as vitamin E, coconut oil, Shea butter, etc., which nurture the lips and protect the lips from environmental changes and harshness.
Enormous range of the best lip glosses:
The wide collection of lip glosses contains the vast variety of lip colors such as vivid lip gloss, nude color lip gloss, matte finish lip gloss, retro lip gloss, clear lip gloss, and more. Lip glosses are also come in flavors, such as cherry red lip gloss, chocolate flavored lip gloss, strawberry flavored lip gloss, fruit flavor gloss and more. The quality of lip makeup product is ensured by the bestselling brands, who launched the best range of lip glosses in USA. The seekers can also find the best lip glosses sets and kits online in USA at the affordable and reasonable price. We have recommended here the some best brands and their top rated lip glosses for everyone.
Best Lip Glosses by Bestselling Brands:
Best NYX lip gloss: NYX Professional Makeup Butter Glosses are available in wide range of lip colors, which includes 22 glamorous lip shades. It is usually apply over the lipstick for adding the luscious shine and gloss for longer time. The bestselling butter gloss by NYX is Creme Brulee.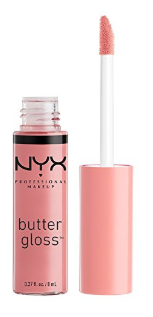 Best Neutrogena lip gloss: Neutrogena Moistureshine Lip Soother Gloss is developed with sunscreen, SPF 20, which protects the lips from free radical damage. It keeps the lips moisturized and protected while adding the gorgeous shine on lips. It comes in 4 soothing shades, which anyone can buy from lip glosses online shopping in USA.

Best Burt's Bees Lip Gloss: Burt's Bees 100% Natural Moisturizing Lip Shine comes in 6 gorgeous colors such as Blush, Peachy, Whisper, smooch, Pucker, and Spontaneity. It delivers the sheer color with moisturizing shine on lips, which will stay for longer time. Natural oils keep the lips hydrated and moisturize for whole day, with a tint of soothing lip color.

Best LipSense Gloss: It is the bestselling moisturizing gloss by SeneGence. The formula contains the natural moisturizer, shea butter, which softens, nourishes and protects the lips for whole day long. It is the ultimate lip gloss which should be available in every girl's handbag.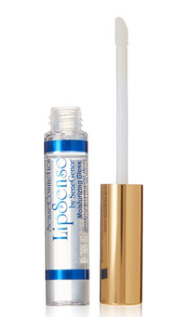 Best Revlon Lip Gloss:

The

Revlon Super Lustrous Lip Gloss

is available in 12 lip colors.

Most of the girls want the natural shade in lip glosses for everyday use and Revlon provides the ultimate range of lip gloss shades for daily wear. It is non sticky lip gloss so the wearer will not be irritated by stickiness.
Best Lip Gloss Brands Available in Pakistan