Speech and Language difficulty in kids and even in Adults are very common problem which is present in almost 8% of children on average according to many studies. If this Speech Problem remains untreated then it may leads to psychological disorder because with time that child feels himself different and he may lose his confidence. Speech problem such as impairment of sound articulation, difficulty in speaking, language pronunciation difficulty, fumbling and more can be solved by speech therapy. Speech therapists suggest many activities to make your or your kid's speech clear such as practicing tough twister with speech therapy tools, do speech loud in front of mirror and use effective speech therapy tools for kids. Speech Therapy tools aid in speech therapy and make your effort almost double to cure speech disorder in half time. You can develop social skills, and improve language pronunciation with Speech therapy tools that are found in the collection of Amazon products in Pakistan from Online Shopping in Pakistan. If your kid is struggling with such difficulty then help him before he falls under any complex and before it affects his behavior and psychology. You can get all relevant information about Speech therapy tools which aid in speech difficulty in Toddlers, Kids and Adults from this informatory article.
Speech Therapy Tools For Toddlers:
Many Toddlers have delay speech problem or they could not speak clear words so learning phonology and articulation is become necessary for those toddlers. Toddlers will only learn from games and by fun activity so there are unique and fun Amazon Products are available on Online Shopping in Pakistan in reasonable price. Effective Speech therapy tools for Toddlers are chewy tubes, flashcards of emotions and language, Speech tails and Speech therapy toys. These are also used as Speech therapy tools for autism as it works best on toddlers with autism. You can give Speech therapy at home with professional buy fun speech therapy tools for Toddlers.
Speech Therapy Tools For Kids:
Kids usually has unclear speaking skills such as they do not clearly pronounce L, SH, R, CH and S so speech tools are introduced which help to clear the speech effectively. Flashcards of vocabulary, emotions, phonics, Verbs, shapes, categories and more are also found on online shopping in Pakistan and these work remarkably and improve the kid's pronunciation by helping in speech difficulty. These Speech tools are suitable for kids of 3 year to adult. These tools are also used in Preschools and Schools for developing social skills and to improve speaking skills. You can find Speech tools kits for Kids among Amazon imported products in Pakistan.
Speech Therapy Tools For Adults:
Speech Therapy Tool Kits are available on Amazon online shopping in Pakistan. This Speech tool kit includes Placement tools which positioned the your tongue on correct place so you can produce the sound that you considered difficult for you such as L, CH, SH, R and S. You just have to choose the right tools as per your difficulty and practice regularly for 10 to 15 minutes. It gives faster improvement on your speaking style than any other therapy. You may also combine this activity with any Speech therapy activity recommended by your speech therapist.
Speech Therapy Tool Kits:
There are many Tool kits which give full fledge therapy, enhance the speech, omit the difficulty, clear the pronunciation, correct the position of tongue, develop speaking skill, and build new confidence. Popular Speech therapy tools kits are Oral Motor starter kit, Prop-it Speech Therapists Tool Kit, Straw Kit and Professional Tool kit for speech therapy. Straw kit for Speech therapy is used to correct the synchronization of jaws, tongue and lips and control the tongue movement to pronounce any word. Prop-it Speech Therapists Tool Kit is used in speech therapy in which you can write and speak in front of mirror to eliminate your hesitation that may affect your speech. Oral Motor Starter Kit is for toddlers and it helps to improve oral motor skill of kid by tactile stimulation. Professional Tool Kits for Speech therapy as speech probes which is used in SLPs and aid in correct positioning of tongue for producing some difficult sounds. You can buy any of these Speech therapy Tool Kits from Online Shopping in Pakistan in affordable price.
Best Speech Therapy Tools Online in Pakistan: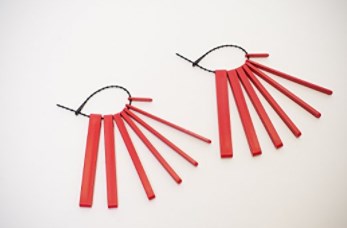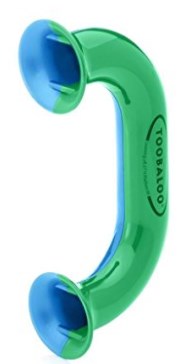 Where to Buy Speech Therapy Tools in Pakistan:
Online Shopping in Pakistan is the right destination to buy any Amazon products in Pakistan. Find Speech Therapy tools price in Pakistan and buy it from online shopping in Pakistan. Amazon quality product will reach at your doorstep with convenient payment method of cash on delivery. Speech therapy tools for autism and Speech therapy tools for articulation are also available online in reasonable prices. Choose right Amazon quality speech therapy tool and place your order now and enjoy Amazon online shopping in Pakistan.