Nowadays, everyone has one or two touch devices such as tablets, smartphones, e-book etc and no one wants the dirty or oily fingerprints on their Smartphone screen. Numerous touch devices are now designed to be operated by the touch with fingertips and stylus.
Stylus Pens are designed to keep your smart device screen free from smudges of fingers. Stylus Pens offer more control and higher level of accuracy in selecting anything with touch. You can use stylus pen as same as you use simple pen on Paper but selecting the best Stylus pen for your touch device is tricky. You should choose the stylus pen according to compatibility of your device with stylus. All relevant details about stylus pen which should be considered during selection of stylus pen for smart touch device is described here. You can find stylus pen from versatile Amazon Products in Pakistan via online shopping in Pakistan. Follow this informatory article as buying guide for stylus pen.
Types of Stylus Pens for Smart Touch Devices:
Stylus pen are available online in Pakistan in variety of types such as pointer stylus pen to multipurpose stylus pen. All types of stylus pens are used for different purposes such as some are used for sketching and drawing and some are used for navigating the device. Common stylus types are mentioned below.
How to Choose Right Stylus Pen According To Touchscreen Devices:
Always choose the Stylus pen according to their compatibility with your touchscreen technology as some types of stylus pen can work properly on specific type of touchscreen. Common types of touchscreen and their compatibility with stylus pen are mentioned below.
Stylus Pen For Resistive Touchscreen: Resistive is the simple touchscreen which works and navigate on pressure with anything such as Sony Clie, Compaq or HP iPaq. On Resistive touchscreen, any type of stylus will work effectively. Find resistive stylus price in Pakistan from Amazon online shopping in Pakistan.
Stylus Pen for Capacitive Touchscreen: Capacitive is more secure and advance touchscreen which react to electrical characteristic of finger. This type of touchscreen is highly responsive so it becomes the most common touchscreen. Capacitive stylus is used on Apple devices such as iPhone, iPad or on Android devices such as Samsung Galaxy and HTC phones. Rubber or form tip of stylus is effective capacitive stylus pen for android and Apple devices.
Features of Stylus Pens:
Stylus Pens are available in different shapes, designs and colors which can give you comfortable grip. The stylish and sleek design of stylus pen complements your personality. It is extremely lightweight and small in design so you can carry anywhere you want with you. Different types of tips make it convenient for you to write, draw, sketch, navigate or paint on your touchscreen in a same way you do these things with simple pen on page.
Best Stylus Pens for Touchscreens Available In Pakistan: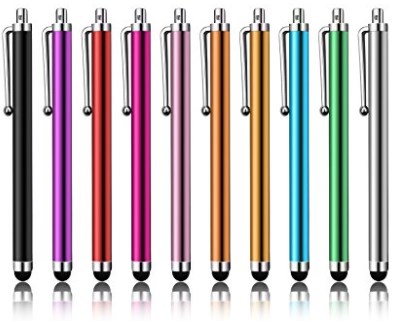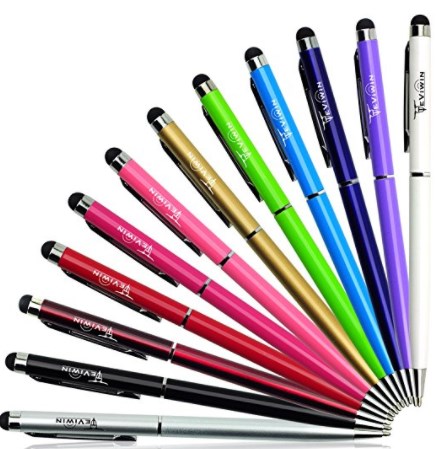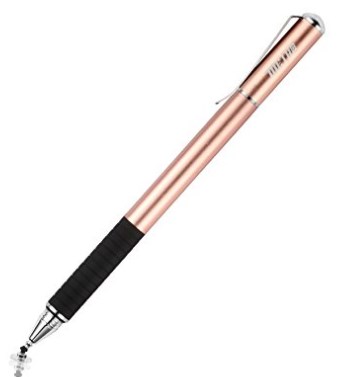 Buy Stylus Pen online in Pakistan:
You can find stylus pen price in Pakistan on the collection of Amazon imported products in Pakistan. Featured brands of stylus pen for tablets, smartphones and e-books are TEVIWIN, 2win2buy, Generic, SyPen, iBart, Magic-T, UROPHYLLA, Cambond, Fosmon, F-color and more. You can buy Amazon imported and high quality in reasonable prices in Pakistan via Amazon Online Shopping in Pakistan. You can get your ordered stylus pen for Samsung or Apple touch devices at your doorstep anywhere in Pakistan in just an order.