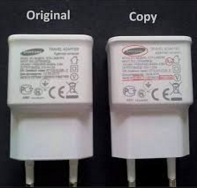 Manufacturers of chargers made duplicates of the Samsung charger and sell them as original. There are a number of differences that indicate that the charger is the copy and not original. Don't get trapped and learned about the differences that exist in the original and fake Samsung charger. Copy chargers are not only the waste of money but also damage your device. When original chargers are available than why to become the victim of those manufacturers who sell the fake chargers with the name of genuine? If you want to save your smart phone from harm read about how you can differentiate between the original and copy Samsung charger. The color and plastic quality of the duplicate is clearly different in the original and fake.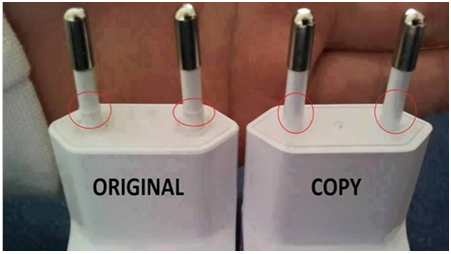 Looking close to the charger you can clearly see the difference in the pins of the charger. The original charger has a circle on the pins while the copy charger has plain pins.
2. The duplicate charger has the clear mount, low quality plastic and rough finish while the original charger has very fine finish and high quality.
3. The image clarity is different on the fake and original charger connector. The USB connector of the charger also shows the difference in the features.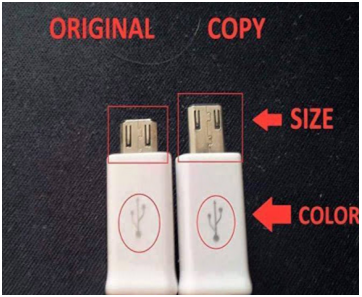 4. You can see the difference in the size of the mobile connector USB of the charger. Original charger has the perfect sized connector that smoothly goes inside the connector and fix with a sound. On the other hand copy connector size is larger and you will have to push it to connect.
5. The difference in the fake and original charger is the A of the Samsung that is different.
6. If you find adaptive fast charging or fast charging label on the charger it means it is duplicate. The fake one adapter is larger in size as well.

7. When you connect the original charger to your Samsung phone it gives the label of "cable Charging" while the copy or the duplicate charger gives the label of "fast charging" instead.