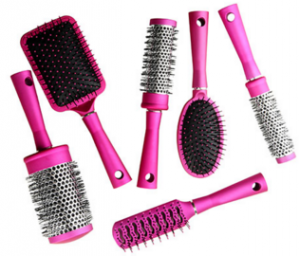 Many people have this question of how to choose right hair brush that style and care their hair. There is variety of hair brush available that you need for various hair styles in daily routine. Hair brushes can be selected on the basis of the hair type. Every kind of hair needs attention and care that the hair brush also supports with the other products.
If you have normal hair than you will need the paddle or cushion brush. It will reduce the hair loss that the other brushes can cause.
For thick and curly hair
Grooming and combing of thick and curly hair is different. They need boar bristle hair brush. They provide proper message, manage the natural hair oil, and keep the hair healthy and soft.
Round brush for blow out
Round brush can both straighten and curl the hair. They are perfect for the blow out. You must take thin layer of hair while using round brush.
No plastic brush
Plastic brushes are out dated. Select the nylon bristles that go for all hair types. Plastic bristles damage the hair while nylon removes electric charge and does not cause any damage to the hair.
Teasing hair brush for backcombing
If you want to tease your hair or backcomb use teasing brush or teasing comb. They are long tailed brushes that can create styles to your hair. Rip and split your hair for perfect hairstyle with this impressive hair brush.
Hair straighteners Brushes are also in the market now. Various kinds of hair brushes are available at shoppingbag.pk that is perfect for your hair styling. You can find Mousand Pink Detangling Hair Brush Comb Shower Hair Brush Salon Styling Tamer Tool to Use in Wet and Dry Hair, Boar Bristle Hair Brush, Efloral Brush Hair Straightener, Instant Magic Silky Straight Hair Styling, Zero Damage and Fuller Brush Beech Half Round Boar Bristle Hair Brush and many others.
Spornette Brent Brush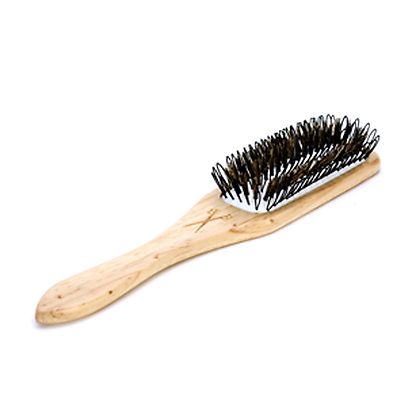 1907 Copper Thermal Round Brush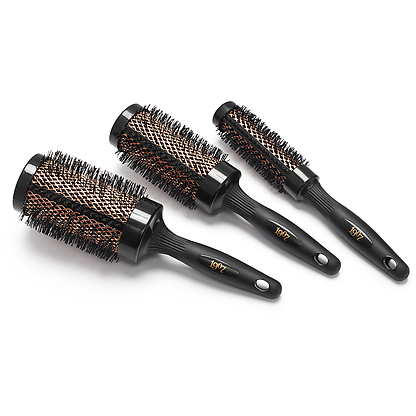 Wet Brush Pro Paddle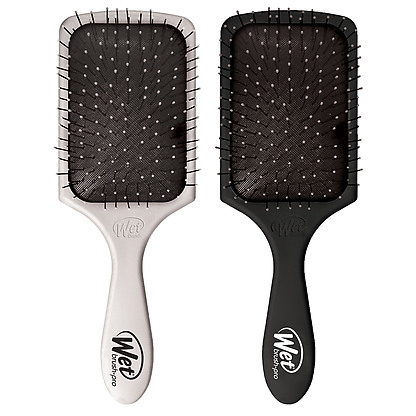 DENMAN Paddle Brush
Spornette Prego Ceramic Styling Brush