You favorite brand MAC is popular due to its quality products and cosmetics. There are the duplicates of MAC available in the market that the manufacturers sell as original MAC. Learn to sport the difference between original and fake MAC products. You can avoid the fakes in the market by finding the genuine product for your daily use. It is important for your skin to not to use low quality product and give your skin the best. Sometimes the sellers also give these copy MAC products on discount price to sell their product. Here are the some differences commonly found between genuine and copy products.
MAC lipstick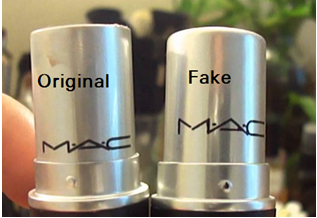 When you remove the cap of the MAC lipstick you will find the name of the MAC written on the inside cover. On the fake lipstick the font is place higher while the right place of MAC written is on lower side. This is main difference between the real and fake. If you find MAC written on wrong place makes sure that the MAC lipstick is copy.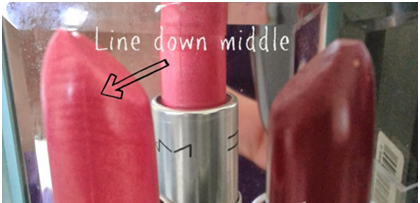 Secondly you will find a line in the middle of the duplicate MAC lipstick that you cannot find in the original one. The texture of the real MAC lipstick is super fine and has no joint. The stick of the fake MAC is slightly slim and tall than the real MAC.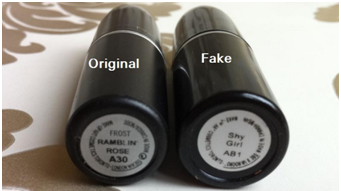 With the original rounded cover of the lipstick the packaging of the real MAC has the perfectly placed sticker at the bottom and the sign of recycle as well. Roughly place sticker and any kind of difference in the information or written text is the proof of its duplicate.

The creamy MAC lipstick gives the perfect finish with just two coats. On the other hand if you apply the copy of MAC twice you can see the lipstick color will still be light. Genuine MAC has prominent colour than fake.
MAC Blush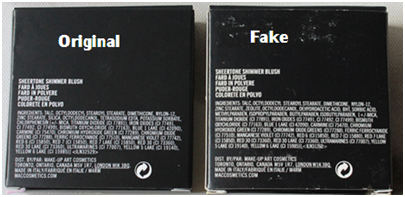 It is somehow tricky to sport the difference in the real and fake MAC blush. You cannot tell about a blush that it is duplicate or genuine by the packing or just one look. The fake MAC blush box is slightly different from the original blush and the font as well as the stickers also spots it fake.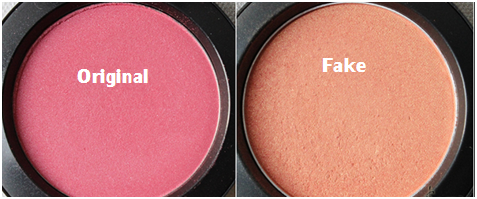 The genuine MAC blush has very faint lines on the blush while the fake blush has prominent lines that you can see easily.
MAC Face powder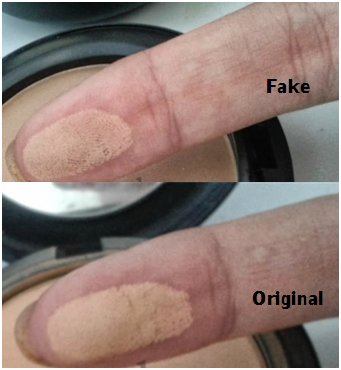 The only difference that can actually tell you which is genuine and which is fake is; its texture. The original face powder of MAC is easily to swipe and sticky while any fake will go chalky and patchy when you apply. The real face powder has light smell that is not very much smelly.