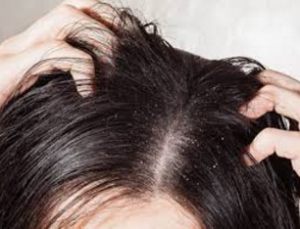 Dandruff is the most common and irritating hair problem that is embarrassing also. It is found in both men and women. It happens when the dryness of the scalp takes the form of the white flakes that pop out of the scalp. The itching makes those flakes out and it is very awkward phenomenon especially if you are at an event wearing black. The upsetting situation is the concern of majority of people around. The latest researches, formulas and technology are developing the cure of this weird problem for the folks. It is quite natural and happening so do not worry. The right away and the most convenient solution of this problem are anti dandruff shampoo. This article will help you in the selection of right one for you so you get rid of the dandruff fast and effectively.
Looking for the ways of how to get rid of dandruff and finding what the best shampoo for dandruff is is now an easy task as it is a sensitive issue. May be people ask you to use the oils and those even increase the severity of the condition. So how can we reduce dandruff? It happens with the balanced pH of the scalp and reduce in the fungi production that is triggered by the anti dandruff shampoos. Medicated dandruff shampoos help a lot. For the regular use you will need the best anti dandruff shampoo and preferably imported one. They soothe the itching and redness and help the dry scalp. Ketoconazole anti dandruff shampoos are renowned for their performance.
Head and Shoulders Dandruff Shampoo
Argan Oil Anti Dandruff Shampoo
Dove Men Anti Dandruff Shampoo
Pure Tea Tree Oil Anti Dandruff Shampoo
Clear Anti Dandruff Shampoo
Why Imported Anti Dandruff Shampoo?
There is a huge variety in the market out there. You may also find a tough competition claiming every brand as they have the best anti dandruff shampoo for you. It is difficult to choose one. The imported shampoos are preferred for their originality and quality. Quality is the major concern and Pakistan and it is recommended to use imported anti dandruff shampoo so you get the standard of performance and the situation do not go worse. Right there are certain international brands manufacturing the great formulas to eliminate the dandruff. They are radically anti bacterial and contain Pyrithione zinc. The special imported shampoos are highly effective formulas.
Head & Shoulders, Dove, Pentene, Sunsilk and Clean & Clear are the international brands with the effective formulas that work well and used frequently. Even if you go for the Anti Dandruff Shampoo by these brands you may need to import them for grabbing the original. They have the intense and deep nourishing formulas and each one has their own recipe. Other than the mainstreamed brands, certain international brands are doing excellent job in this regard.
Best brands for Imported Anti Dandruff Shampoos
Bestselling Anti Dandruff Shampoos
The most trusted anti dandruff shampoos are those famous worldwide and reviewed effective.
Maple Holistics Sage Shampoo for Anti Dandruff with Jojoba, Argan, and Organic Tea Tree Oil
Nizoral A-D Anti-Dandruff Shampoo
Head and Shoulders Clinical Strength Dandruff and Seborrheic Dermatitis Shampoo
Clear Shampoo Complete Scalp Care Anti-Dandruff
Neutrogena T/Gel Therapeutic Shampoo
The Body Shop Ginger Anti Dandruff Shampoo
Matrix Biolage Fiberstrong Anti Dandruff
Tips to get rid of the dandruff quickly
Using baking soda is great technique, rub it on the wet scalp and wash your hair after some minutes
Apple Cider Vinegar has anti dandruff properties; apply it on the scalp before hair wash and see the results