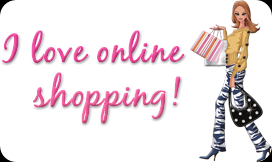 Online shopping, an increasing and uprising endeavor in today's world! It has settled in the roots of the modern society where one needs to buy things at a possible ease. Getting things online, or rather your most desired products and accessories for people from all walks of life, is never to so easy. You are just one click away from your desires and dreams, and internet has made it all easy and user-friendly.
Online shopping has revolutionized the modern society and its endless list of benefits and charms. Due to which, people prefer to go online and shop rather than employing conventional methods. Far from shopping while lying in bed and for the convenience of disabled and elderly people, there are dozens of other reasons people are flocking the online stores. From convenience to less travel and from variety to lesser prices, people keep in mind all the aspects while making up their mind to shop online.
People keep in mind their convenience while practically doing anything. Online shopping gives the advantage of 24/7 shopping even wearing your jimmies. You bypass the queue and endless lines and waiting for the shop assistant to attend you. You can even jump the crowds and do well to the environment as it is zero pollution. Moreover, you get best cheap prices as there is no middle man in between the manufacturer and customer.  Discounts and coupons are also offered.
Online shopping offers a range of variety of products that are not offered in local stores. A person can get a bunch of brands like   Victoria's Secret, Sarah Jessica Parker, Royall Fragrances, Versace, Yakshi Fragrances, Five Star Fragrance, GUESS   NYX, SHANY Cosmetics, e.l.f. Cosmetics, M.A.C, Dragonpad, Perfxion HD , L'Oreal Paris, King Mas, Clinique, COVERGIRL, Leegoal, CAETLE, Niceeshop, Maybelline, FOONEE, Master Equipment, Original Equipment Manufacturer, Salon Supply Store, Perfect Life, Alex, Adam Equipment   etc    from one online store rather than wandering about the crowded markets and not getting what you really wanted. Travelling expenses are minimized as well as expenses like eating out, buying unnecessary things. For new users reviews about products are also offered which helps in choosing the best product.
Many customers are tricked into spending money on things that are not related when shopping locally. When customers shop and wander around the markets, they feel hungry and end up spending money on fast-food and another item because they cannot resist the lustrous street vendor. Evidently, shopping online will surely save you alot of bills.
It is fun and enjoyable while searching for your desirable product and finding size and color over millions of databases and having it delivered to your own doorstep without any hassle. Moreover, especially women find it very hard to drive to all those crowded places and having fear of getting their vehicles stolen.
Another big reason why people love online shopping is the sole reason that is easy and hassle-free for the elderly and disabled people. They can easily sit in the comfort of their sofas and order online and get the desired product delivered right at their doorsteps. It saves their time and much convenient to them than the traditional and conventional ways of shopping from local stores and ending up with pain and tiring themselves. Online stores have cut down the distances between retailers and customers and through the virtual assistance it has made things easier than before.