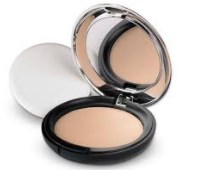 The Universal makeup finishing and setting cosmetic product is the face powder. Face Powder is applied to face for foundation setting. Face Powder also minimizes the shine that may cause by oily skin. Face Powders are come in two forms, translucent and skin pigmented powder. The Pigmented Face Powder can be applied alone for even appearance and matte finish look of skin. Face Powder also contains the sun screen agent that protects the skin from UV radiation of sunlight and from other environmental stress. Best Face Powder should be paraben free, sulfate free, alcohol free, unscented, and hypoallergic. Face Powder can be applied with sponge or brushes for uniform and even distribution all over the face. All types of face powder has some common ingredients, one of these is talc. Talc is the super absorbent which absorb all the oil content and sweating from pores of the face and give even toned skin of face. Face Powder comes in various colors according to skin tones variations in humans. So it is important to take the best Face Powder by taking account of your original skin tone. Face Powder can highlight, brighten and correct the color of the face while increasing the longevity of makeup through the technology of baking.
Face powders come in two forms; either it is Loose Powder or Pressed Powder.
Loose Powder has small particles in fine and loose consistency. Loose Powders give the lightweight touchup. The disadvantage of loose powder is, it is difficult to transport and messy to handle as it is meant to be stay at home as it comes in jar.
Pressed Powder is the semi-solid product of cosmetic that comes in compact palette. Pressed Powder usually contains silicone and waxes so it may stick together because of their bigger particles and give hard time to blend it properly and ends up in fake appearance. Lighter application of pressed powder is better for touchup as it's quick and easy to carry.
Types of Face Powder:
There are 3 types of face Powders and each of it works differently. To clear the confusion, this article helps you a lot.
Setting Powder is applied directly on top of the foundation. Setting Powder minimizes the shine, and sets the foundation for longer time and gives matte finished look. For touching up your makeup throughout the day, setting powder is used. Setting powder is little heavier which makes it looking not-so-natural in the end as it appears as a matte layer on skin.
Finishing Powder is applied on the top of the setting powder. Finishing can smoothen and blur the skin flaws. Finishing powders are either white or translucent. Finishing Powder is preferred to use for photographing. Finishing powder will give the chalky white appearance on flash of cameras if it is not applied correctly, so be careful in this regard. Use very little of it and blend properly on skin to get rid of this flashback consequence of it.
HD Powders are same as the finishing powder for film and TV artists. HD Powders are also called retouching powders for getting higher definition look for film.
For everyday use, you should go with only setting powder. If you want further blurring of fine lines, then finishing powder will be useful to you. The same debate is on tinted and translucent powder so it is preferred that you should use the translucent for everyday use and tinted for adding additional coverage for any especial event. All of the special featured products are available here from Amazon online Shopping in Pakistan.
How to apply face Powder:
Moisturize your face and apply primer and let them dry for couple of minutes. Then apply foundation and concealer. Setting powder is used after foundation and concealers application. Face powder is best to used in liquid foundations as it minimize the shine with increases the longevity of foundation.
Pick the correct shade or type of face powder that should be according to skin type and skin tone. Do not confuse with powder foundation as powder foundation is the two in one product that contains foundation and face powder in a single pack.
If you choose tinted face powder then try to apply the lighter coat as it may look thicker and give weird appearance. If you choose the translucent face powder then try to blend it properly as it may give flashback effect at the time of photography.
Use the large brush and load the powder by dipping it or swipe it over compact.
Always tap the brush to remove excess powder from brush fluffy bristles.
Apply it on the face with light hand movement. Focus on T zone on application of face powder as it may contains higher oil content.
Ensure the proper blending of Face Powder into the face. Use bare brush and swipe all over your face to give more natural and less pale look.
Tips for Face Powder
The skin type is very important for any makeup application, similarly for face powder. On the dry skin type, try to apply face powder in "T" zone, like (forehead, bridge of nose  and chin) and under the eye. Do not apply it on dry skin area as it can end up appearance of patchy skin.
Oily Skin type can apply the face powder all over there face for more oil absorption.
Always wait for the primer and moisturizer to get dried before the two in one compact powder application. In other case, you will end up with the uneven and patchy looking skin.
You can use brushes and sponges for application of face powder but it is preferred to use sponge for easy and quick face powder application.
Always select the face powder shade that suits on your skin complexion. If you choose lighter shade, it will give the grayish look after some time.
Top Brands of Face Powder Available in Pakistan:
All Original brands of Face Powders are imported from Amazon Online Shopping in Pakistan and available here. Get the flawless finished look by using imported product of face powder. Explore our site further for getting your desired range of products in reasonable price. Place your order now for right Face Powder for your skin.