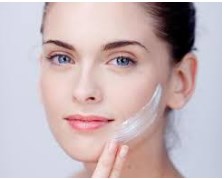 Everyone want the healthy and flawless natural skin and it is not just obtain with keeping the skin clean; there is some skin care product that help the skin to stay healthy and smooth, that product is face creams. The correct facial cream makes a big difference in maintenance of healthy skin. Various variety of creams are available here that are made for different skin types and for different skin concerns. The facial creams should be fragrance free, paraben free, sulfate free and hypoallergenic.
Types of Facial Creams:
Moisturizing creams:
Moisturizing creams is the skin care product for that is formulated to keep the skin moist and hydrated by restoring and retaining the water content to the uppermost layer of skin. When you restore and maintain the hydration level on skin, then it will help to prevent the flaking and dryness. Moisturizer has high water content so it is beneficial for every skin type. Moisturizers are available for every skin type, such as; Moisturizers for oily skin, Moisturizers for dry skin, Moisturizers for combination skin, Moisturizers for normal skin, Moisturizers for sensitive skin and Moisturizers for acne prone skin. It is also available with additional attribute like with antioxidants and SPF. You can purchase Moisturizers according to your skin type from this site.
Anti-aging Cream
Anti-aging Cream are introduced by many brands that can help you to get more youthful look by minimizing the signs of aging, that is, fine lines, sun spots and wrinkles. Anti-aging creams have the antioxidant agents, alpha and beta hydoxy acid with hydrating properties. These ingredients stimulate the collagen and exfoliate the dead cell from skin so you can get more firm skin. Some Anti-aging cream possesses vitamin A that turnover the cell and stimulates the production of collagen.
Face Whitening creams
Whitening creams is used to decrease the concentration of melanin from the skin by reducing the melanin production or by enhancing rate of turning over of hyper-pigmented cells. The whitening creams do work in long term use safely. Face Skin lightening creams having mercury and hydroquinone should be avoided because it may harm your skin. Some skin whitening contains the natural ingredients like arbutin and kojic acid that may lighten your skin naturally with safety as there are the extracts of plants.
Acne creams
Acne creams are formulated to treat the burst out of present pimples and prevent the skin from future one. Acne creams usually contains an anti-bacterial agents like benzyl peroxide that can be absorbed into the pores of skin and destroy the bacterial colony that stimulate the acne production. Inflammation of acne can also get reduced by acne cream. Some acne creams also help in exfoliation of skin and clean the pores of skin and prevent the clogging of pores that may cause acne. If you are also experiencing active acne breakout then use acne facial cream 2 times in a day, although for prevention of acne, used acne cream 1 time in a day and you can get the clear complexion.
Sunscreen or Sun Block creams
Sunscreen or Sun Block creams are the most important face cream in Asian countries. Sunscreen creams protect the skin from UV radiations of the sun that can damage the skin and cause the appearance of fine lines, hyper pigmentation and wrinkles. Sunscreen cream also prevents the skin from skin cancer. Sunscreen Creams having at least SPF 15 is most effective in protection because it can protect from broad spectrum of rays Like UVA and UVB radiations. You can use combine it with moisturizers or there are many Sunscreens that includes the moisturizing properties, you can also use that skin care product.
Day Creams
Day Creams are the facial creams that are designed to be used in day time. During Day time, our face experiences many harsh environments such as UV rays, environment stresses and pollutions so Day cream protects the skin and supports it efficiently. The SPF of Day cream prevents the photo-aging and burning from sun. The antioxidants slow down the aging. The Caffeine content in Day cream makes the skin more firms and energize. Day creams should b apply under the cosmetics so it is non oily and light weighted formula that absorb quickly into the skin.
Night Creams
Night Creams are design to give the time and support the skin for restoring, repairing and regeneration of skin. Night creams contains the powerful and slow absorbing moisturizers that can absorb into the skin over many hours and recover the cell of skin. the anti-aging ingredients of night cream work very efficiently without taking the concern and interference of sunscreen. The end result of night cream is prominent than day cream so make your sleep the beauty sleep.
Top Brands of Facial Creams Available in Pakistan:
Facial creams are the essential skin care product of daily use and brand and quality matters a lot in this regard so we are having the best collections of Facial cream's Brand imported from Amazon. Guaranteed original brand of facial cream for your skin type are available here in reasonable price. You just have to explore the site and get your desired type of face cream and place your order now.