Face scrubs or exfoliators work as skincare weapons that help remove the skin debris to promote healthy skin. Men's skin is thick, rough, and hard than women's skin, so it requires a special exfoliating scrub for men to deeply cleanse facial pores for reviving the natural glow. When you search for the best face scrubs in Pakistan, you will find a wide range of products, brands, and formulations. Thus, it would be difficult to choose the best face scrub for men or the best exfoliator for men from that versatile collection. But, don't be worry because we have got your back with the comprehensive buying guide for Amazon face scrubs online shopping in Pakistan. If you want to modify your skincare products for men, then add the best exfoliator for face to skincare. In this article, you will find facial scrubs types, ingredients, formulas, benefits, and uses that guide you in choosing a suitable formula for a healthy skincare regimen. We have also suggested the best face scrub in Pakistan with prices for quick purchases from Amazon in Pakistan.
Brooklyn Botany Brown Sugar Body Scrub – Moisturizing and Exfoliating Body, Face, Hand, Foot Scrub – Fights Acne Scars, Stretch Marks, Fine Lines & Wrinkles, Great Gifts For Women & Men – 10 oz
Era Organics Microdermabrasion Facial Scrub & Face Exfoliator – Spa Quality Exfoliating Face Mask with Manuka Honey & Walnut – Moisturizing Facial Exfoliant for Dry Skin, Blackheads, Wrinkles, Acne +
INNERNEED Super Soft Silicone Face Cleanser and Massager Brush Manual Facial Cleansing Brush Handheld Mat Scrubber for Sensitive, Delicate, Dry Skin (Pack of 4)
Brightening Vitamin C Face Scrub – Natural Cleansing Exfoliator – Blackhead Reducing Facial Mask – Deep Pore Cleanser – Gentle Exfoliant – Oily, Dry & Sensitive Skin – Green Tea & Coconut Water – 2oz
Acure Brightening Facial Scrub – 4 Fl Oz – All Skin Types, Sea Kelp & French Green Clay – Softens, Detoxifies and Cleanses
Jack Black Face Buff Energizing Scrub, 3 Fl Oz
M3 Naturals Charcoal Exfoliating Body Scrub Polish with Collagen & Stem Cell Gentle Body Exfoliator Face Scrub Bump Eraser Booty Scrub Best Shower Scrub Skin Exfoliant for Men & Women 12 oz
St. Ives Acne Control Face Scrub Apricot, Minimize Pores, Prevent Acne and Blemishes, With Salicylic Acid ,100% Natural Exfoliants, 6 oz, Twin Pack
Amazon Brand – Solimo Apricot Scrub Facial Cleanser, 6 Ounce
Face Scrubber,2 Pack Soft Silicone Scrubbies Facial Cleansing Pad Face Exfoliator Face Scrub Face Brush Silicone Scrubby for Massage Pore Cleansing Blackhead Removing Exfoliating,Cool Gift for Girl
Neutrogena Deep Clean Gentle Daily Facial Scrub, Oil-Free Cleanser, 4.2 fl. Oz
Clean & Clear Oil-Free Deep Action Exfoliating Facial Scrub, Cooling Face Wash for Deep Pore Cleansing, 7 oz
DRMTLGY Microdermabrasion Facial Scrub and Face Exfoliator. Natural Non-Abrasive Face Exfoliator Improves Acne Scars, Blackheads, Pore Size, and Skin Texture. 2 oz
Brickell Men's Renewing Face Scrub for Men, Natural and Organic Deep Exfoliating Facial Scrub Formulated with Jojoba Beads, Coffee Extract and Pumice, 4 Ounce, Scented
St. Ives Fresh Skin Invigorating Apricot Scrub 6 Oz (2 Pack) by St. Ives
Vegan and Cruelty-Free Brightening Vitamin C Face Scrub – Heat Activated, Pore Cleansing, Exfoliating Formula to Buff, Smooth, and Exfoliate Skin by Elizabeth Mott
Cetaphil Exfoliating Face Wash, Extra Gentle Daily Face Scrub, Gently Exfoliates & Cleanses, For All Skin Types, Non-Irritating & Hypoallergenic, Suitable For Sensitive Skin, 6 Fl Oz, Pack of 2
Sheamoisture Facial Wash and Scrub for Blemish Prone Skin African Black Soap to Clarify Skin 4 oz
Homemade Body and Face Scrubs: Healthy, Quick and Easy Recipes for Face and Body Exfoliating Scrubs
Acure Organics Brightening Facial Scrub, 4 fl. oz, Pack of 2
Tiege Hanley Men's Skin Care System – Level 1 | Mens Routine Product Set: Face Wash, Morning Moisturizer, Exfoliating Face Scrub, Night Moisturizer | Cleanse, Tighten & Hydrate Your Best Looking Skin
Tiege Hanley Men's Skin Care System – Level 3 | Mens Anti Aging Routine Product Set: Face Wash, Serum, Day & Night Moisturizer, Exfoliating Scrub & Eye Cream | Tighten & Hydrate Your Best Looking Skin
Majestic Pure Dead Sea Mud Mask for Face and Body – Natural Skin Care for Women and Men – Best Facial Cleansing Clay for Blackhead, Whitehead, Acne and Pores – 8.8 fl. Oz
Retinol Cream for Face – Facial Moisturizer with Hyaluronic Acid and Collagen – Hydrating Face Lotion for Women and Men – Day and Night Anti-Aging Moisturizing Cream – For All Skin Types
Brickell Men's Daily Advanced Face Care Routine I, Gel Facial Cleanser Wash, Face Scrub, Face Moisturizer Lotion, Natural and Organic Men's Skin Care Gift Set, Scented
The Classic Maintenance Collection for Men (Oily Skin): Cleanse, Hydrate, and Renew Skin – Includes Moisturizing Balm, Exfoliating Rub, and Charcoal Cleanser – Achieve Your Best Look with Lumin
Brickell Men's Daily Advanced Face Care Routine II, Activated Charcoal Facial Cleanser, Face Scrub, Face Moisturizer Lotion, Natural and Organic, Scented
Men's Face Cream Moisturizer – Anti-Aging Cream For Men, Collagen, Retinol & Hyaluronic Acid – Day & Night – Made in USA – Anti Wrinkle 1.7 oz
Jack Black Double-Duty Face Moisturizer SPF 20, 3.3 fl. oz.
HOMMEFACE Daily Trio Skin Care Set for Men, 3-Step Routine
Jack Black – Skin Saviors Set
NIVEA MEN Clean Deep Skin Care Collection For Men, 4 Piece Gift Set
Brickell Men's Revitalizing Anti-Aging Cream For Men, Natural and Organic Anti Wrinkle Night Face Cream To Reduce Fine Lines and Wrinkles, 2 Ounce, Scented
NIVEA MEN Complete Collection Skin Care Set for Sensitive Skin, 5 Piece Set
L'Oreal Paris 1.5% Pure Hyaluronic Acid Serum for Face with Vitamin C from Revitalift Derm Intensives for Dewy Looking Skin, Hydrate, Moisturize, Plump Skin, Reduce Wrinkles, Anti Aging Serum, 1 Oz
Glycolic Acid Toner 10% by LAVO – Facial Astringent for Oily, Problem, & Acne Prone Skin – Face Wrinkles and Fine Lines – Contains Lactic Acid & Vitamin C – Use with Pads – for Men and Women
Type of face scrubs and exfoliants:
When you search for face and body scrub for men, you will find two types, i.e., chemical exfoliant and physical exfoliant (scrub). Both clean the skin debris to reveal fresh skin, but the results may differ.
Physical Exfoliants or Scrubs: They are the typical facial scrubs containing small granules or rough particles that exfoliate the skin physically. These granules are apricot pits, jojoba beads, pumice particles, or sugar crystals. The texture feels rough and gritty, depending on granule size. If you have sensitive skin or damaged skin, consider choosing exfoliating scrubs with fine granules.
Chemical Exfoliants: They do not contain granules or rough texture, but they have gluing consistency. Therefore, they bind strongly with dead skin cells and impurities and pull them out like face masks. They come in two formulations, i.e., AHAs and BHAs. Experts say that AHAs work the best for normal to dry skin, as they have moisturizing properties. However, BHAs are suitable for normal to oily skin as they help control sebum production. You can find them as acid peels, peel-off masks, or serums. Since they are made with acids, they may cause irritation on sensitive skin. So, sensitive skin types should avoid using chemical peels as exfoliants.
Best scrubbing ingredients in face scrubs for men
Men face Masks & Scrubs online in Pakistan contains skin rejuvenating and skin-nourishing ingredients, but not all work the best for your skin types. So, it is important to check the ingredient list while Amazon Face Scrubs and Exfoliators online shopping in Pakistan. Here are some ingredients that you should consider in the best face scrub for glowing skin
Sugar granules: Some DIY face and body scrubs contain sugar granules as they provide the best physical exfoliation while promoting skin cell regeneration. However, they are a bit larger than other physical exfoliator ingredients, so avoid using them for sensitive skin.
Bamboo powder: If you have a super sensitive and oily skin type, look for a formula containing bamboo powder during Amazon men's face scrub online shopping in Pakistan. It helps minimize sebum production while soothing the damaged and irritated skin.
Jojoba beads: They are a non-abrasive exfoliator, so they smoothly remove dead skin cells without causing rashes, bumps, or irritation.
Rice Flour: If you are looking for the best whitening scrub for face in Pakistan, look for rice flour in the formulas. They are loaded with natural antioxidants and anti-inflammatory agents, so they work the best to brighten and whiten up the skin. It also helps reduce UV damages to promote healthy, youthful, and lively skin.
Glycolic acid: It is the strongest AHA that absorbs quickly into the skin to minimize the visibility of pores, age spots, and hyperpigmentation. If you find it in the ingredients list, go straight to buy Face Scrub at Best Price in Pakistan online.
Citric Acid: Exfoliators containing citric acid are rich in antioxidants, so they help remove UV damages with their amazing rich antioxidant profile.
These are only exfoliating ingredients, so make sure that your chosen formula also has moisturizing ingredients with them. They will leave the skin supple, hydrated, fresh, bright, and youthful. When you search for men's herbal Skin Care products in Pakistan, you will find many brands and formulas for Amazon men's face scrubs online shopping in Pakistan.
Different formulas of face scrubs and exfoliators for men:
In a search for Amazon men face scrub online shopping in Pakistan, you will find a long slew of formulas ranging from exfoliating face wash to exfoliating cleansers. We enlist all available forms here to make you choose the best men's Face Care Products Online in Pakistan.
Benefits of Face Scrub for Men
Clear away the build-up of dead skin cells, dirt, impurities, and oil.
It makes shaving smoother and prevents ingrown hair. Thus, it is ideal to use a face scrub or exfoliator for men before shaving.
Give natural glow to the skin by defying dullness and dryness.
It works the best for removing blackheads and whiteheads without any other treatment.
Salicylic acid-infused face exfoliating wash works the best to control and prevent acne and pimples.
Regular exfoliation supports skin cell turnover to reduce the aging process.
The moisturizing ingredients, such as Aloe Vera, Vitamin E, Avocado butter, etc., helps give smooth, hydrated, and supple skin.
How often should you use face scrub or exfoliator?
Whether you are using the best whitening scrub in Pakistan or men's exfoliator, limit its usage to two to three times a week. The best time is to use it before shaving to make the skin ready for a smooth shaving experience. It prevents ingrown hair while providing polished skin after shaving. If you have sensitive skin, you should minimize the facial scrub to once to twice a week.
The right way to exfoliate:
You may get the best Facial Scrub Price in Pakistan via Amazon online shopping in Pakistan, but do you know the right way of exfoliating? Let us brief you.
Prep your skin by washing it with Luke warm water and then apply the required amount of the product.
Always massage in a circular motion with a soft hand to avoid skin irritation and damages.
Massage it for 5 to 10 minutes and rinse it off with plain water.
Always apply a good face moisturizer for men to avoid dryness, irritation, and redness.
8 Best Face Scrubs & Exfoliators for Men:
Here we enlist the best scrub in Pakistan with prices to help you buy the USA imported men's facial scrub through Amazon online shopping in Pakistan.
This Nivea men's face scrub has a super hydrating and deep cleaning formula to extract all dirt without making the skin dry and tight. Men with oily skin will find it the best for its gentle exfoliator particles for unclogging the pores. The formula is also fortified with provitamin B5 and Aloe vera to provide skin nourishment while deep cleansing. You can get this Face Scrub Price in Pakistan from our place for Amazon shopping in Pakistan.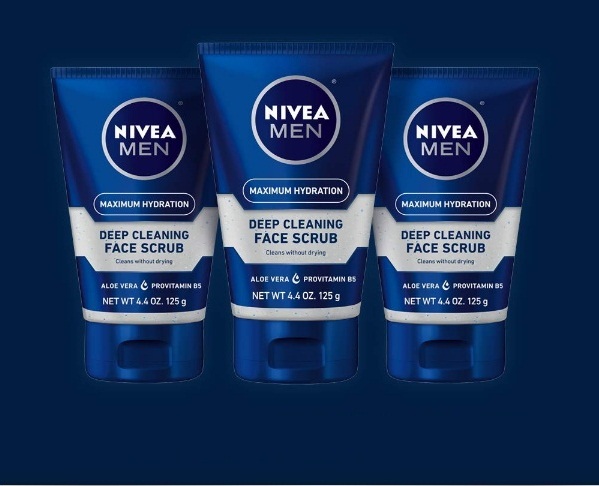 The Dove Men face scrub is specifically designed for rough and thick men's skin, so it helps remove accumulated dirt and oil from facial pores easily. It contains energizing exfoliating agents that provide deep detoxification without stripping the skin. This clinically approved formula becomes the bestselling skincare product for men at Amazon in Pakistan.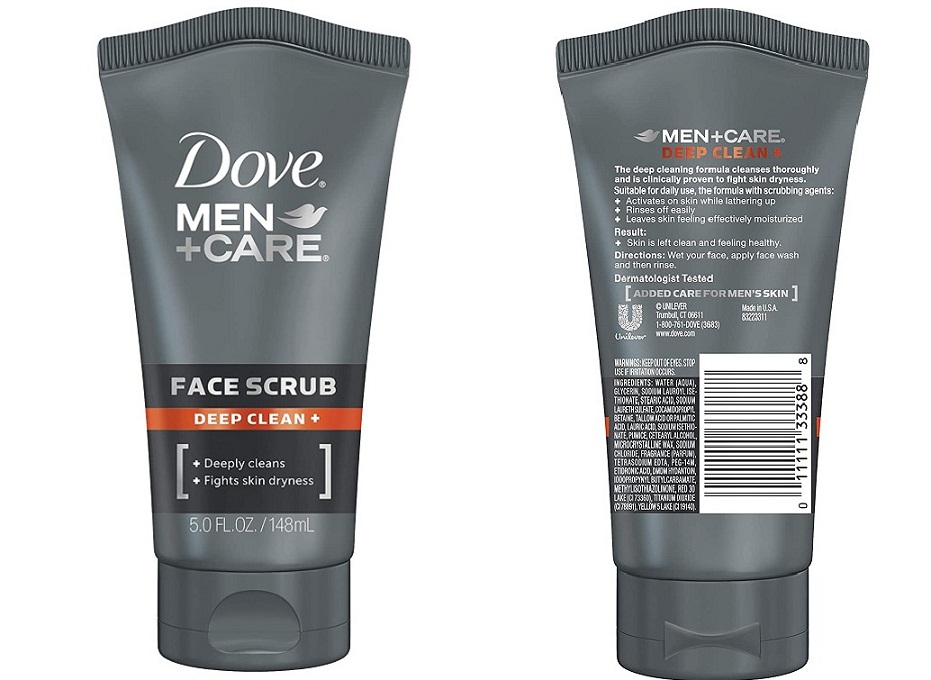 Neutrogena men's face scrub has a daily exfoliating & conditioning formula to prep the skin for shaving. It scrubs out all dirt deep from the facial pore to let the razor glide smoothly. In addition, it also helps soften facial hair to provide a smooth shaving experience. Your skin will also get razor irritation, ingrown hair, or roughness by simply using the best facial scrub for men before shaving.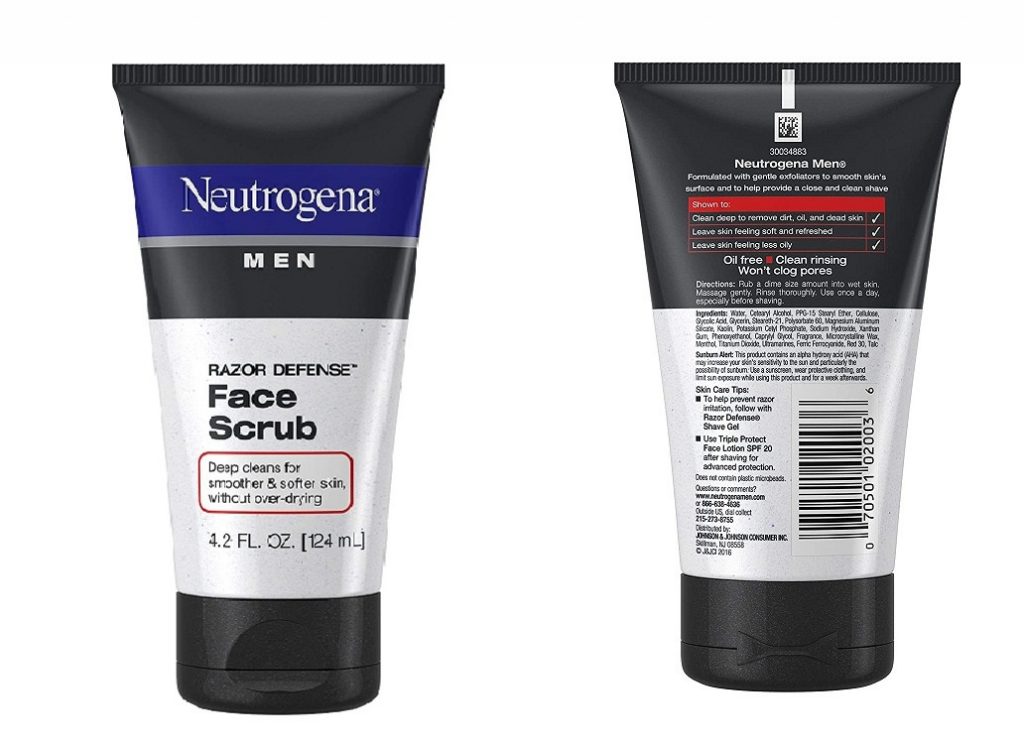 If you are looking for a lotus apricot scrub price in Pakistan, consider St. Ives Acne Control scrub for Amazon men's face scrub online shopping in Pakistan. It has natural apricot extract with walnut shells to exfoliate the dirt out of the skin for providing naturally radiant skin. Moreover, salicylic acid in the formula helps control oil to treat and reduce acne. Whether you want a face scrub for women or men, you can consider this one for the best skin result.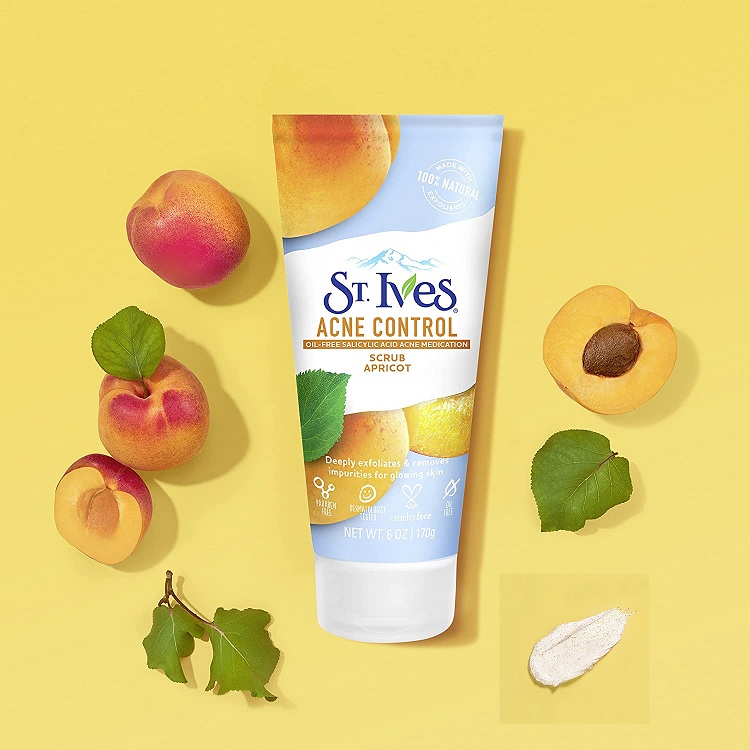 It is an exfoliating cleanser formulated with skin detoxifying charcoal. It helps draw out all dirt and oil from the skin to detoxify the facial pores. The refreshing and skin-rejuvenating chamomile is also available to promote skin health while deep cleansing. You can prefer this skin detoxifying formula rather than searching for Lakme Clean up Face Scrub price in Pakistan.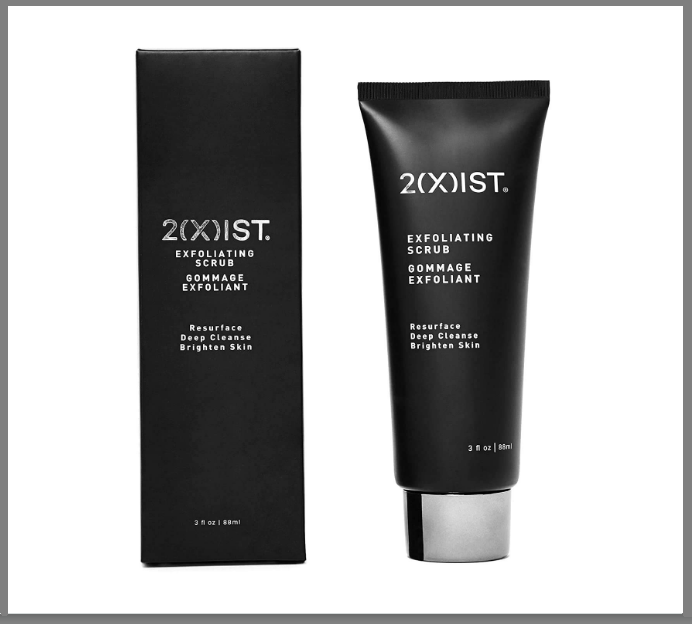 MARLOWE. No.122 has redesigned the exfoliating face wash formula with natural ingredients and exfoliants. The blended blend of agarwood, sandalwood, and musk makes the skin feel fresh with a deep cleansing experience. The skin cleansing formula contains passionflower fruit, green tea, and willow bark extracts that help revitalize the skin. You can find this imported brand's men exfoliating cleanser through our fabulous service for Amazon men's face scrubs and exfoliators online shopping in Pakistan.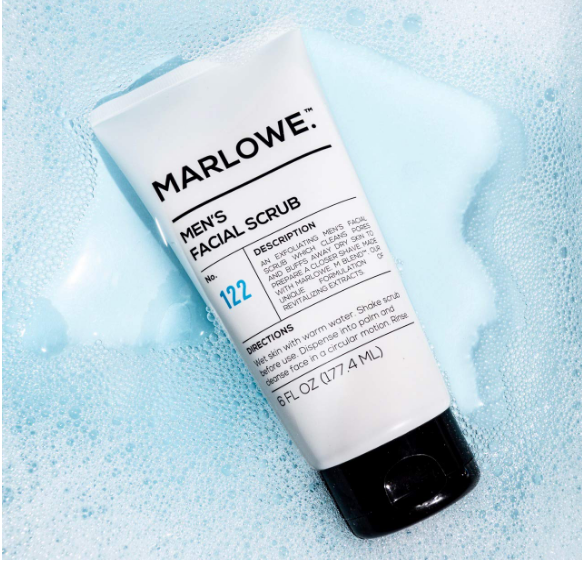 Skincare is complete without body care. So, we suggest Body Prescriptions Body Scrub for Men. It contains the goodness of tea tree that enhances anti-septic and revitalizing power. You can use it during a shower to promote healthy, smooth, and youthful skin all over the body. It also creates a soothing effect that makes you feel relaxed and satisfied. The facility of Amazon men's body scrubs online shopping in Pakistan helps you get the best Face & Body Scrubs and Exfoliators for Men Prices in Pakistan.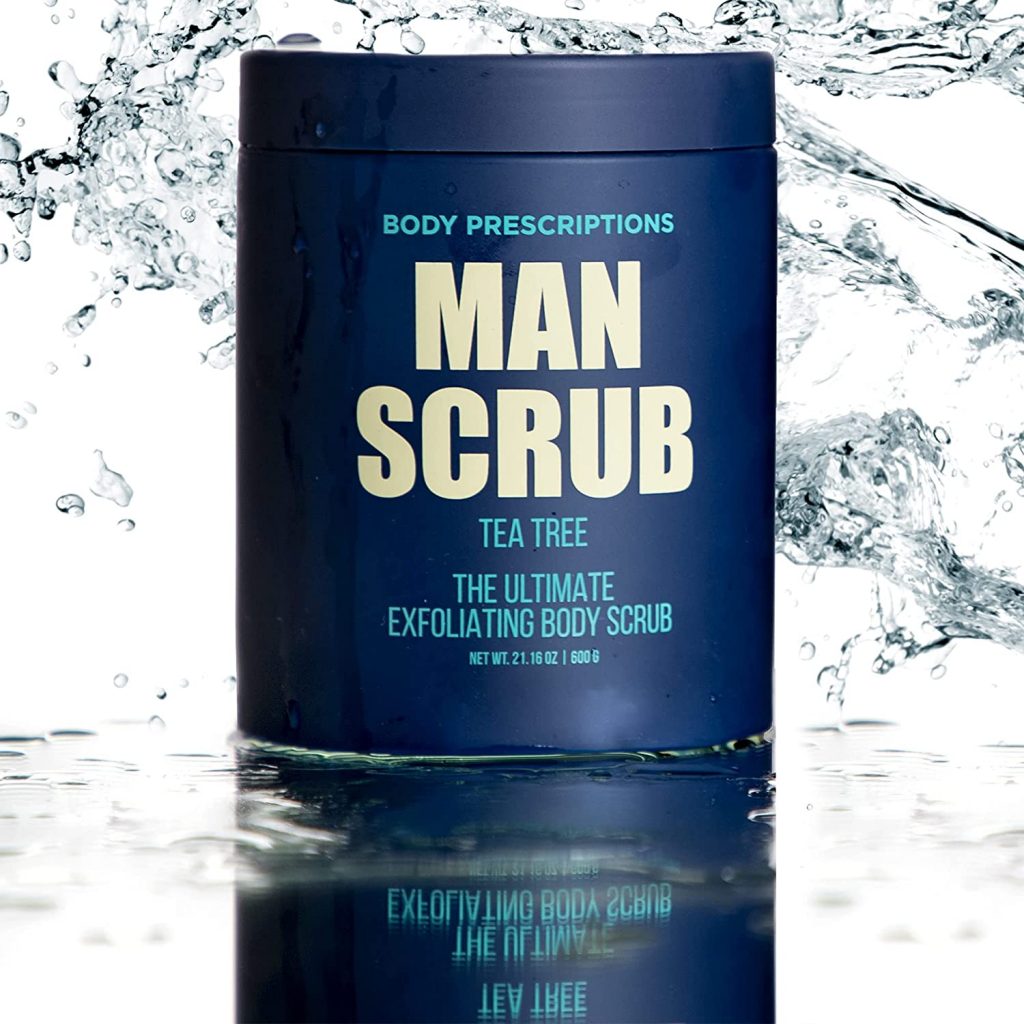 Bulldog skincare for men's facial scrub is formulated with aloe vera, green tea, camelina oil, and other natural ingredients. These ingredients work synergistically to cleanse, detoxify, moisturize, and brighten the skin naturally. The fine granules do not strip out the skin so you can use it as a daily exfoliating face wash for invigorating skin every day.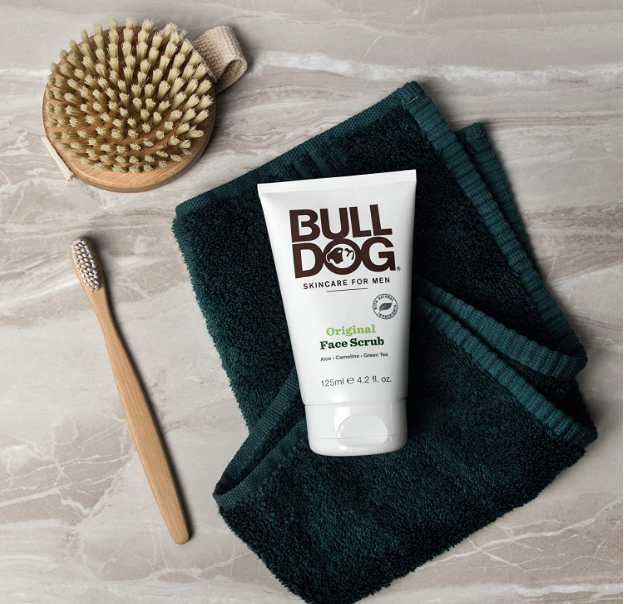 So, what are you casting about now? Pick your suitable facial scrub and exfoliator from our collection and get them through Amazon online shopping in Pakistan. You only need to place your order for an imported product, and we will bring your ordered skincare product to your home door. You will get your product within the dedicated delivery time at your place.