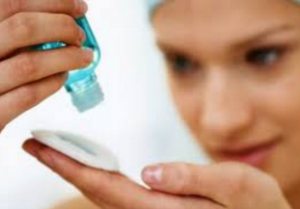 Facial Toners are the most helpful and essential skincare product for the acne prone or oily skin type. People who need extra cleansing after removal of heavy skincare or cosmetic products may also use Facial Toners. Facial Toners are basically water based liquid which contains the active ingredients like plant extracts and the essential oils that will help in solving specific problems of face. Facial Toners help to remove the impurities such as residues of makeup and oil and give soothing effect to skin and repair and smooth the facial surface. Facial Toners are also used to minimize the blemishes and inflammation signs like redness. It is also used as the prep skincare product for treatment of anti-aging.
Facial Toners is basically used to control and absorb the clogged dirt and oil from the facial pores so it is the essential product for oily or greasy or acne prone skin type. Facial Toners are specialized for every skin type as Facial Toners include special ingredient for targeting skin type. The Facial Toners for acne prone skin type contains the exfoliating ingredients such as glycolic acid or amino fruit acid. Facial Toners for sensitive skin type includes the soothing water such as thermal spring water.
Facial Toners should be alcohol free because alcohol will dry out the skin. The Pro vitamin B5 is also used in Facial Toners for the nourishment of skin as it cannot dry out the skin. The skin with rosacea and eczema should prefer the Facial Toners with the formula that includes Aloe Vera and chamomile. All these types of Facial Toners are available here by importation from Amazon Online Shopping in Pakistan.
Types of Facial Toners:
Face fresheners:
The mild form of facial toner is skin freshener or brace. This type of facial toner formula includes virtually 0 % alcohol content, glycerin and water. Glycerin, as humectants, helps the skin to keep the water content in the epidermis as it inhibits the evaporation of moisture from skin. Face fresheners are perfect for dry, sensitive, normal and dehydrated skin.
Facial Tonic:
Facial tonic is stronger than face freshener as it contain up to 20 % alcohol content with humectants and water. This type of Facial toner is preferred for oily, combination and normal skin type.
Astringents:
Astringents  contain the higher content of alcohol, such as 20-60% with water, humectants and antiseptic ingredients. Astringents are preferred and suggested for oily skin as it efficient in drying but excess drying may also lead to the higher production of oil as oil producing glands stimulate and try to compensate with that dryness. Due to this disadvantage, astringents should only be use on problematic areas of skin.
Benefits of Facial Toners:
With small amount of Facial Toner application with cotton swab or pad can give the negligible appearance of facial pores. Blot the soaked cotton pad or swab on face, gently and wipe the face and remove the excess oil. This will shrinks the facial pores efficiently.
Normal skin should be between 5 and 6 pH as Skin is actually acidic in Nature. The alkaline cleanser, such as any soap, can disturb the pH level of the skin and skin start producing oil for the restoration of pH level. To get rid of this issue, you should use the Facial Toner that helps in restoration of pH Balance instantly.
As Facial Toner shrinks the facial pores and tightens the facial cell's gaps, so Facial Toner inhibit the penetration of any dirt and contamination from the environment into the skin. The facial skin can also be protected against minerals and chlorine present in tap water.
Facial Toner helps in binding of moisture content to the skin as Facial Toner are humectants.
Facial Toner is used to revitalize the skin when it is used to remove the dirt and oil.
Inhibit the ingrown Hairs:
Facial Toner contains alpha hydroxy or glycolic acids in it formula that is used to prevent ingrown hairs and help in grooming of skin.
How Do You Apply Facial Toner
Clean your face with best cleanser for your skin.
Pick right Facial Toner for your skin and pour couple of drops on cotton swap or pad, cotton pad is best in this regard as it does not absorb Facial Toner too much so it can easily transfer the Facial Toner to your face.
Apply that small amount of Facial Toner over your face and neck.
Apply little pressure so Facial Toner can reach into facial pores depth.
Use the Facial Toner twice a day; if you have oily skin type as overuse of Facial Toner will stimulate the oil producing gland to produce excess oil. Use the Facial Toner once in a day if you have dry skin type or preferred to use at night time. The eight hours will help the skin to complete it renewal process easily. Facial Toner are also available in mist form, you just spray it over your face with closed eyes. Facial Toner spray contains vitamin C and fruit amino acid that help in balancing moisture content, support production of collagen and brighten the skin.
Top Brands of Facial Toners Available in Pakistan
Facial toners are the essential skincare product for your everyday beauty. The quality and originality is main thing to be in your account while purchasing correct facial toner for your skin. This article guided you in this regard and this site will offer you excusive facial toner products and brands. The quality and originality is guaranteed and the facial toner is just one click away from you. All the facial toner and other skincare products are imported from Amazon and available in Pakistan for you. Just place your order and enjoy the facility of Amazon Online Shopping in Pakistan.