Working out or exercising at gym is crucial for maintaining the overall fitness. Fitness should not be compromised due to lack of motivation and enthusiasm. Whether you are rejoining the gym or you are the beginner at there, you need the various gym accessories. Gym accessories do not only provide assistance in exercising but also motivate you for maintaining physical health.
Working out does not only promotes healthy and fit body but it can also improve mental health. Exercising at Gym is all about inner strength and the self-commitment, as you have to push yourself for going to gym daily. If you are beginner, you must know about the essentials required for gym. It is an ultimate article, which gives you all possible information about fitness accessories for man and women, gym essentials, and best gym accessories online in Pakistan.
Ultimate Gym Accessories Online In Pakistan:
If you are about to join gym, you need some fitness accessories for supporting workout at there. Here we have sprucely enlisted and discussed such essentials and accessories needed for gym.
Gym clothes for men: It is important to be in comfortable clothes while working out. Gym tracksuits or gym wear clothes for men are one of the gym essentials. Men usually prefer the bodybuilding shirts and short pants as gym attire. In winter days, some prefer the training pants for man. The comfortable fitting, breathable fabric, and design will satisfy you while working out. You can find the imported brands, who are manufacturing the best quality training clothes for gym. If you are searching for the best gym wear for guys, then you should explore the collection of Amazon gym clothes online in Pakistan.
Gym Clothes for Women: Women gym outfit is incomplete without high quality sports bra. Women actually need to prevent bouncing of breast while working out. The premium grade sports bra holds the breast in its place. You can find the encapsulation bras and compression bras by the top brands, such as Nike, Adidas, etc., from Amazon Pakistan. After selecting best sports bras, you need to pick the comfortable and high quality women's yoga leggings, shirts, or tops. You can also find the training tracksuits for women, which mostly used for jogging and running. The ultimate picks by women for gym clothes are TSLA Yoga Pants, Women Racerback Sports Bra, and Miss Fortune Women's Yoga Tops.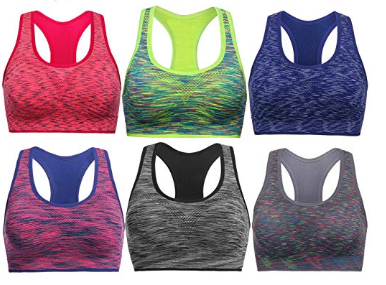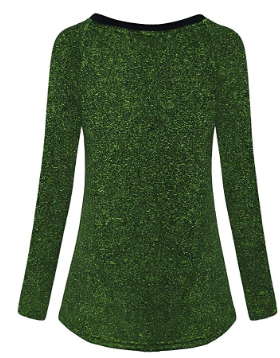 Training Shoes: Comfortable footwear would be one of the essential accessories of workout. It is important to keep your feet protected and comfortable. The fitness trainers highly recommend USA imported or top branded training shoes at gym. The training shoes are light in weight, breathable for feet, comfortable to wear, and durable in quality. Most of the people have the preference to wear Adidas gym shoes or Nike gym shoes, as they are durable and heavy duty in performance. You can find the best training shoes, gym shoes, and workout shoes for men and women from Amazon online shopping in Pakistan.
Heart Rate Monitor: Heart Rate monitor is used to find out the heart rate while doing exercise. It helps in finding the number of calories burn during any workout, exercise, or activity. You can find the heart rate monitor wristband and heart rate monitor chest strap from Amazon gym accessories online shopping in Pakistan. One of the bestselling and most effective heart rate monitor, preferred by fitness trainers, is Polar H10 Heart Rate Monitor. It can easily connect with any android or iOS device. Ensure the physical health status during working out by investing in high quality heart rate monitor in Pakistan.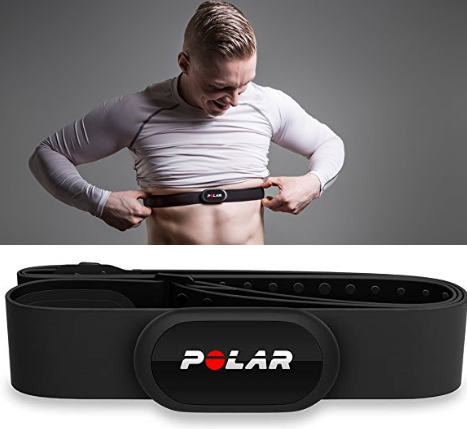 Fitness tracker: Fitness tracker or activity tracker is versatile fitness gadget available online in Pakistan. Fitness tracker contains pedometer, heart rate monitor, distance monitor, calories counter, stopwatch, etc. Walking is the most suitable workout for everyone, which is highly recommended by trainer for maintaining fitness. Gym trainers mostly recommend completing the assigned daily steps, which you can find via best pedometer, available from imported gym accessories online shopping in Pakistan.
Gym Sipper Bottle: during the workout at gym, it is important to keep your body hydrated. You must bring the leak proof gym sipper bottle with you in gym. Vigorous sweating may occur during workout, which cause dehydration. It is recommended to drink enough water for keeping yourself fresh. You can also find the detox sipper bottle, in which you can make fresh detox water. You can also use the protein shaker bottle at gym for pre-workout protein shake or post workout protein shake.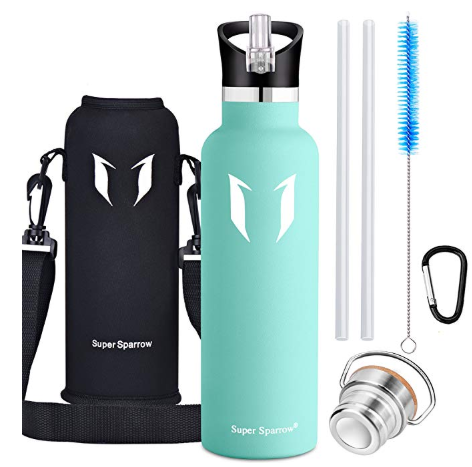 Workout gloves: The workout gloves are made of microfibers, which protect the fist from any harm from gym equipment. Trainers suggest using the gloves during weight lifting exercise, as gloves promote better grip. The high quality fabric is breathable so it keeps the hands dry. The strong Velcro strap keeps the gloves fitted on hand during exercise. You can find the durable, high quality, and USA imported training gloves at reasonable price, via Amazon fitness accessories online shopping in Pakistan.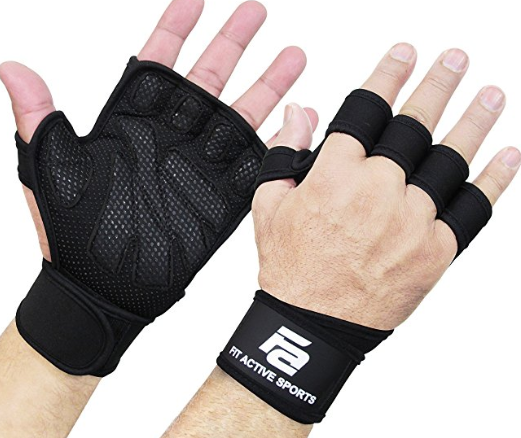 Exercise Resistance Bands: Exercise resistance band is used to add the challenge in your ordinary workout or exercise. It would be an ultimate gym accessory, used in home gym, for making exercise more effective.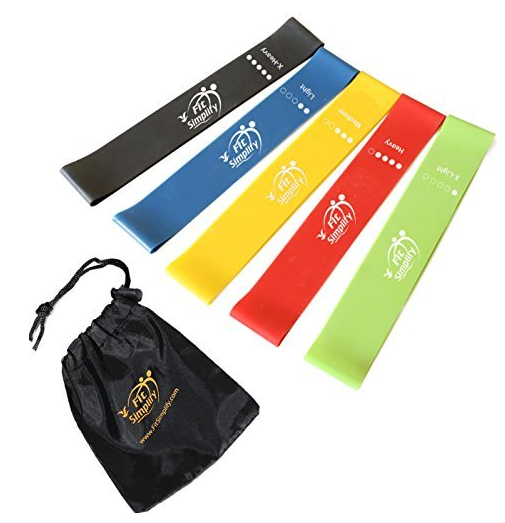 Exercise Mat/Yoga Mat: For exercising on floor, such as pushup, yoga, etc., you need the comfortable exercising mat. Exercise mats have the high density, non-slip texture, and moisture resistant. It improves your comfort level while working out. It improves the workout performance by providing better and comfortable platform of exercise.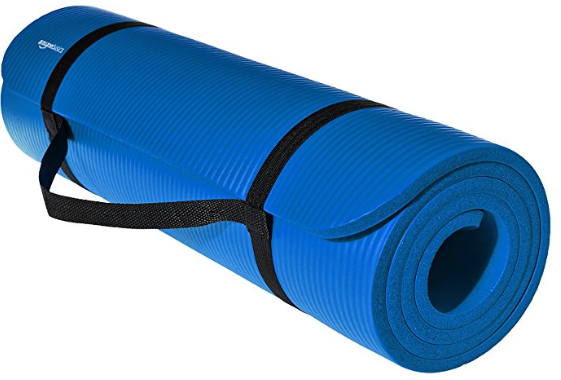 Waist trimmer: If you want to elevate the chance of weight loss then you must require high performance waist trimmer. It is recommended to wear the best waist trimmer while exercising or working out. Imported Sports Research Sweet Sweat waist trimmer has attained the top rating for its amazingly optimistic result. You can get it from Amazon gym accessories online shopping in Pakistan.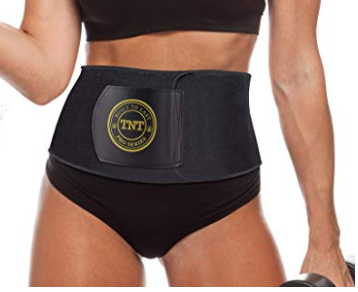 Jump rope: Jumping rope is considered as the best full body workout that also beneficial to reduce the anxiety and stress. You can find the most flexible, durable, ergonomic design, and lightweight jump rope from USA imported gym equipments in Pakistan. It would be the best gym accessory for home. Professionals and trainers at gym highly recommend jumping rope as ultimate calories burning exercise. The bestselling jump rope for intense workout is Survival and Cross Jump Rope. You can buy them through Amazon gym accessories online shopping in Pakistan.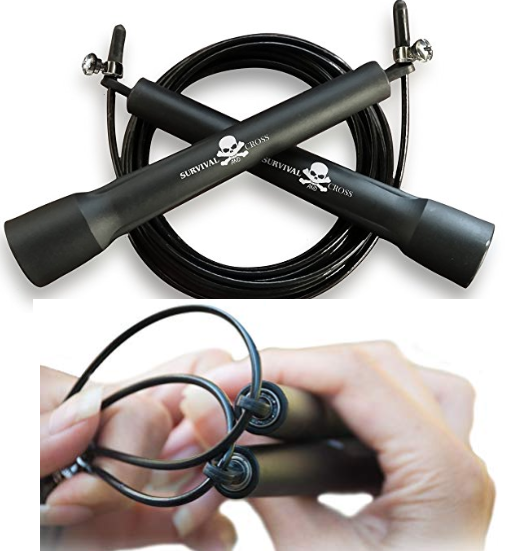 What Gym Essentials must be in Your Gym Bag?
Whether you are rejoining the gym or starting workout for the first time at gym, you must prepare your ultimate gym bag. You can get here the ultimate list of gym accessories that should be available in your gym bag.
Gym bag: First, buy the durable and easy to carry gym bag, available from Amazon Pakistan. The best gym bag has the enough space to carry all your gym essentials. You can find the various sizes, styles, and designs of gym bag via the facility of shopping gym essentials online in Pakistan.
Cooling Towel: Sports towel or cooling towel should be available in your gym bag. Working out causes sweating that should be cleaned up with moisture absorbing towel. You can find the high-quality cooling towel for your ultimate gym bag from online shopping in Pakistan.
Water Bottle: Water bottle or sports sipper bottle would be the one of the essential gym accessories, which must be available in your gym bag. You can find the perfect gym bottle that has mentioned the measuring scale, so you can drink at least the required quantity of water to keep body well hydrated.
Face Wipes: Vigorous sweating on face may trigger the various skin problems, such as clogging the pore, contributing in acne, and more. Therefore, you should wipe the sweat and dirt from your face with the moisturizing face wipes. You can find the best and imported face wipes online in Pakistan via the facility of Amazon online shopping in Pakistan.
Dry shampoo: Shampooing the hair daily can damage the hair. Therefore, it is not suggested to wash your hair after workout, on daily basis. Dry shampoo should be the best alternative of harsh hair shampoos. You should keep the high quality dry shampoo in your gym bag. It instantly absorbs all the sweat, oil, and impurity from the scalp and revives the hairs. It would be the staple gym essential for the working women, who have to attend the office daily, after gym. Batiste Dry Shampoo is one of the bestselling dry shampoos bought  for gym bag.
Snacks (Nutrition Bars): There are many options of gym snacks, such as protein snack bar, peanut butter, chocolate energy bar, and other protein bars. Any of the yummy and energy boosting nutrition bar should be available in your gym bag. After workout, you need the instant boost of energy, which you have consumed during workout. The protein bars provide the burst of energy by providing high concentration of instant protein. You can find the gluten free, high protein, tasty and healthy nutrition bar from Amazon Pakistan.
Extra top/T-shirt: You should keep an extra top, T-shirt, or any dress in your gym bag. People, having sensitive skin, may get rashes or skin irritation, by wearing the sweat-dampened clothes for longer time. Those people need to change the gym suit immediately after workout. Although it is recommended to take the shower after workout but if you do not have enough time then wipe the body with body wipes and simply change the clothes.
Deodorant: Sweat odor is the most annoying thing for everyone. Therefore, it is needed using deodorant and keep you smell amazing, even after vigorous sweating at gym. You can find the best body deodorant spray for men and women, which do not only diminish the foul smell of sweat but also prevent vigorous sweating. Antiperspirant deodorant is recommended for using after workout at gym.
Pair of socks: You should keep a pair of sock in your gym bag, as you will need them for keeping your feet protected and fresh. The moisture absorbing and odor resistant sock is preferred for using in gym, because sweating on feet may initiate feet skin problem. Some of the people have the preference to pick the knee long socks.
Hair Ties/headband: For women, hair ties or headbands are the most essential accessory at gym. The loose hairs irritate the woman while working out. The hair interruption may demotivate the individual in completing the sets. You should keep your hair tied in comfortable hair tie.
Headphones: Exercising at gym or working out at gym is incomplete without music. Music actually keeps you energize while doing workout. Headphones and energetic songs' playlist should be available with you for making workout more satisfactory and enjoyable. Do not miss this gym essential from your ultimate gym bag. You can find the high performance, high quality, top branded, and USA imported headphone for gym use from Amazon gym essentials online shopping in Pakistan.
Best gym accessories for improving workout experience:
If you are searching for the best gym accessories for motivating you in workout then you should follow our following mentioned list. Whatever you are doing, you need some motivation to carry on the work and to improve your performance. Likewise, workout also needs motivation that stimulates you to make your body fit. There are many accessories, which improve the workout experience by driving the enthusiasm for working out. You can find below the ultimate accessories and products that you can use to boost your energy in gym. You can buy the USA imported and top quality gym accessories via the facility of Amazon online shopping in Pakistan.
Bluetooth Headphones: Music improves the workout experience by triggering you energy with any energy packed song. However, it becomes inconvenient using the typical headphones as headphone wire may interrupt you in working out. Therefore, you need the wireless and Bluetooth headphones for gym, workout, running and jogging. The bestselling imported Bluetooth headphone is
US Bluetooth Headphones: It is sweat-proof, water resistant, rechargeable and high sound definition earphones, available online in Pakistan. It is compatible with all Bluetooth enable device, phones, and MP3 player. You can also receive, reject, and end the call with easy to access buttons on headphones.
senso bluetooth headphones: It is featuring HD stereo sound, sweat proof, durable, wireless, latest Bluetooth version 4.1, 8 hours long battery time, noise-cancelling technology, and more. Most of the people prefer to use this imported headphones for gym use in Pakistan.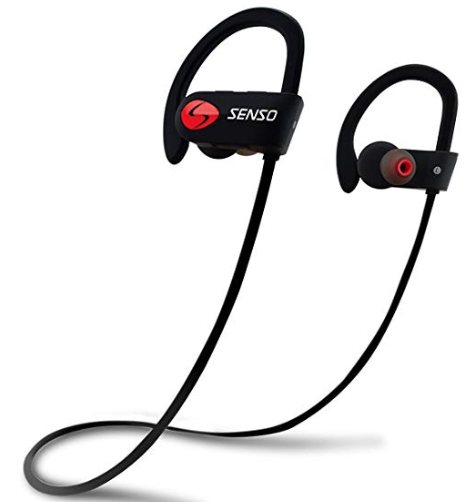 HOPDAY Wireless Headphones: It is one of the top rated wireless headphones at Amazon Pakistan. It is designed with the advance technology for HD sound experience. It can connect easily with any Bluetooth enable mobile phone. You can play your favorite playlist while running, jogging, working out, or exercising at gym.
TREBLAB Bluetooth earphones: It is the best Bluetooth earphone/headphones for gym or workout. It is providing the long lasting playtime with a single charge. You can also manage the calls, change the music, and stop the music. It is compatible with iPhone, iPad, and android phones. It connects with your device within just 5 second.
Armband case for phone/MP3 player: For keeping your music on and headphone connected with music player, you need to keep the phone or MP3 player close to you. You cannot hold it in your pocket or hand. Therefore, armband cases for phone and MP3 are available from Amazon online shopping in Pakistan. The armband case allows you to fasten the device on your arm or wrist, while working out, running, jogging, or exercising. You can find the universal armband case for your android phone or MP3 player. The bestselling armband case for phones is TRIBE Cell Phone Armband Case. It is designed for securing cell phone or MP3 during intense workout. You can fasten it on arm or wrist as per your ease.
MP3 Player: MP3 player with numerous rocking and energy packed song will boost your workout experience and motivate you in gym. Make the ultimate playlist of songs and music in your high quality and high performance MP3 player and enjoy your workout. You can change, pause, play, and resume the music with just a click on easy to access button. The top rated and best reviewed MP3 player for using in gym is AGPTEK MP3 Music Player. It can support SD card of up to 64 GB. You can also find the Bluetooth enable MP3 players via gym essentials shopping in Pakistan.
Protein shake: For complimenting workout at gym, professional trainers recommend to take enough quantity of protein for mass and bodybuilding. Protein shakes would be the best way to get the healthy protein nutrients daily. For supporting your gym experience, it is needed to add the best protein shake in your routine. You can find the best Whey protein shake in Pakistan for keeping your body fit. Protein shaker bottles are also available for making protein shake with convenience. The top-rated whey protein powder is Optimum Nutrition Whey Protein Powder, which you can buy via protein shakes online shopping in Pakistan. You can make your fresh and high in nutrition protein shake in blender bottle or any protein shake bottle, which you can carry with you in your gym bag.
Muscles Building Supplements: Muscles building Supplements are formulated to speed up the muscles building and tissue recovery. It actually provides enough nutrients for making muscles lean, providing muscles strength, and boosting the stamina. The USA imported and high-potency muscle building supplement for bodybuilding is Build-XT Muscle Builder. It provides the essential vitamin, minerals, and nutrients for supporting bodybuilding and muscles building. You can buy it from Amazon workout supplements online shopping in Pakistan.
Pre/Post Workout supplement: Pre workout supplements are formulated to promote energy, stamina, performance, and muscles building. Creatine Monohydrate is one of the key ingredients in most of the pre workout supplements online in Pakistan. The high-quality pre workout supplement is Cellucor C4 Original Pre Workout Powder. Post workout supplement is made for aiding in muscles recovery, energy endurance, muscles leanness, etc. The key ingredients of post workout supplement are Creatine, Glutamine, and BCCA, etc. The high quality and imported Post-workout supplement in Pakistan is Legion Recharge Post Workout Supplement. You can buy any of them via facility of muscle building supplements online shopping in Pakistan.
Resistance Band: Resistance bands are used to level up the workout by creating resistance in any exercise. It is available in various length and widths. Professional trainers and athletes use the resistance band for making workout at gym more effective for muscles building. You can find the high quality and durable resistance bands in the collection of imported gym accessories in Pakistan. Mini bands are also available for supporting mini workouts of legs and arms.
Compression Sleeves: Compression sleeves for ankle and arm are the best muscles recovery product. It provides the compression on muscles to prevent and heal muscles soreness. After vigorous workout, you may get muscles fatigue, joint pain, and soreness. Professional trainers highly suggest using the compression sleeves and cuffs for relieving the muscles fatigue during workout. It improves the overall performance of your body while working out. You can find the high quality and imported compression sleeves from fitness accessories online in Pakistan.
Buy High Quality Gym Accessories online in Pakistan:
If you are searching for the ultimate place for buying premium-quality gym accessories and fitness products, then you are at just the right place. Here you will find the largest inventory of gym accessories for beginners and professional. Just explore the collection and place your order for any of your required product. you will get them at your home door with the opportunity of cash on delivery.