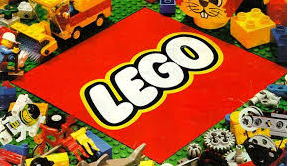 LEGO is the renowned brand for the kids' toys in the world. LEGO Toys online in Pakistan are also available original quality and genuine brand toys that are intended to manufactured for the kids' growth and increasing their skills. The wisdom toys of LEGO are most popular for their learning effect and healthy growth of the kids. The brand has a wide range of toys at pretty fair prices. LEGO is keeping the promise of creating something positive for kids.
The brand is making effort for the kids so they can have a healthy experience with the toys for their social responsibility. Their commitment for inspiring kids with the best is evident with the innovative and caring toys. LEGO has building toys that are best all over the world. The assembling, puzzle like building toys are designed for both girls and boys and have a range of doll houses, building, vehicles, action figures, and more. You can do LEGO toys online shopping in Pakistan finding the best of them in your range.
If you are looking for the best Lego toys online in best price in Pakistan get to know first what is best LEGO has to offer you for your kid. This brand is dealing in the high quality, safe and best toys for the kids that you can have confidence upon. It has great items for the fun loving kids and creative mind. Playing with the LEGO toys will boost their creativity and get them into the world where they can use their imagination and skills. Let them ride their dreams and ideas with the items shopping LEGO toys online in Pakistan. LEGO toys are available for online shopping in Pakistan in the price that will make it worth buying for your kid.
The selection of best LEGO toys in Pakistan has made with the list.
LEGO Andreas Bedroom
LEGO Heart lake Lighthouse
LEGO Classic Medium Creative Brick Box
LEGO Creator Ocean Explorer
LEGO Star Wars Wookiee Gunship
LEGO City Square
LEGO Family House SKU
All of the sets of building, vehicles, towns and places, figures and more are all premium and designed in order to give the best to the kids. The famous series of the LEGO are Star Wars, City, Duplo, Space, Trains, Architecture, and classic. Pick the best LEGO toys for kids online in Pakistan. This brand is creating environment friendly material toys for the future generations. You can find and buy Best LEGO toys online in Pakistan now with just an order.
LEGO offers a range of toys among you can chose one of your kid's interests. If he loves architecture LEGO has the building and cities. For the creative girls LEGO have the rooms' sets, house and cities sets. For more adventurous and action loves there is Figures and classic boxes with multiple items to assemble. Enjoy the best of the LEGO toys online shopping in Pakistan and give them something exciting and fun to the kids.