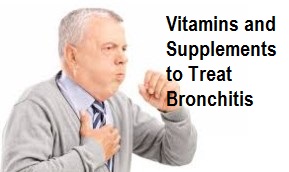 Bronchitis is one of the common conditions which require extra medical care. Bronchitis causes you coughing for more than a week and stimulates the production of plenty of mucus. Bronchitis is actually the inflammation of bronchial tubes, the bronchial tubes lead to lung while carrying air.
In Bronchitis, persistent coughing and difficulty in breathing occur. Coughing may lead to chest pain and wheezing in severe condition, due to which bronchitis is also said as chest cold as it has the same symptom as common cold has. Bronchitis can be treated with antibiotics because it is actually cause by the bacteria. In majority cases, bronchitis arises due to the virus attack on bronchial tubes so in that case, antibiotics become ineffective. There are two types of Bronchitis, chronic and acute bronchitis. In acute bronchitis, you may face wheezing, lower fever, tightness of chest and chest pain and shortness of breath may occur during any physical activity. Chronic Bronchitis includes the coughing with large amount of mucus, chest discomfort and wheezing. Natural and herbal supplements are the best remedy for the bronchitis as supplementations of vitamins and herbs help to reduce the inflammation of bronchial tubes and reduce the persistent coughing. For correction selection of imported Vitamins and dietary Supplements, follow this informatory article as it will guide you to buy the best vitamins and Supplements on Amazon for Bronchitis treatment that are available now and offered by best online shopping site of Pakistan.
Top Supplements to Treat Bronchitis
Top Vitamins to Treat Bronchitis:
Vitamin C supplementation is an effective treatment of bronchitis as Vitamin C has antioxidant property which strengthened the immune system. The anti-inflammatory properties of Vitamin C soothe your nasal passage. Vitamin C is naturally present in many fruits and vegetables such as citrus fruits and green vegetables. Vitamin C can prevent the occurrence of pulmonary diseases especially Bronchitis. The bestselling Vitamin C imported Supplements are Viva Naturals Premium Non-GMO Vitamin C, NOW Vitamin C-1000 and Nature's Bounty Vitamin C.
Vitamin E is famous Vitamin that can effectively deal with the bronchitis symptoms as Vitamin E is has anti-inflammatory and antioxidant properties which make them the effective bronchitis relief Vitamin supplement. Vitamin E is naturally present in fish, wheat germs, peanuts, pecan, sunflower seed and almond. To treat bronchitis symptoms, you can take the vitamin E supplement in a form of tablets and capsules. The bestselling Vitamin E imported supplements are Solgar Vitamin E Softgels, Nature Made Vitamin E and NOW Vitamin E-400 IU MT softgels.
Vitamin A can give the powerful treatment to the person having bronchitis symptoms. Vitamin A exhibits the antioxidant and anti-inflammatory agents that can combat with pulmonary conditions like bronchitis. The natural sources of Vitamin A are beef, cantaloupe, liver, green vegetables and sweet potatoes. For bronchitis treatment, you should take the Vitamin a supplement. The bestselling Vitamin A imported supplements are NOW Vitamin A (Fish Liver Oil) Softgels, Solgar Dry Vitamin A 5000 IU and Thorne Research Vitamin A.
Best Bronchitis Relief Product Available In Pakistan;
There are many instant Bronchitis Relief Products which you need to get relief from congested chest, sinus, clogged nasal passage, phlegm and breathing issues. All of these instant bronchitis relief products on Amazon are offered here in Pakistan in an affordable price with the guarantee of quality and originality. The best bronchitis relief products available in Pakistan are:
Sallyashop BHI Mucus Relief
Puriya Breathe Ease Balm
NETI INHALER Sinus & Lung Relief
Living Pure Respire (Respiratory Essential Oil and Sinus Relief Blend)
Urban ReLeaf Himalayan Salt Air Inhaler
KARVOL Plus Decongestant Capsules
You can get the featured brands of vitamins and dietary supplements for bronchitis treatment from Amazon which is offered here. Ordered supplement and vitamins or the bronchitis relief products will import from Amazon Online shopping to Pakistan and offered in reasonable prices. Visit this best online shopping site of Pakistan and treat your bronchitis with best supplements and vitamins and enjoy Amazon Online shopping in Pakistan.