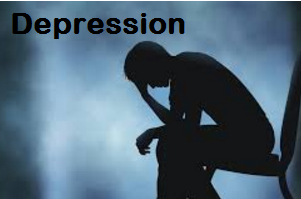 Life is the name of many ups and down in which downs may last for days or weeks or months or even a year. Depression can affect the body, thoughts, mood, eating and sleeping routines. According to research, Women are more prone to depression and anxiety than men so they need to address their behavior prior.
Depression does not have single cause. There are multiple factors which are contributing in depression such as Hormonal imbalance stimulate by pregnancy, menstrual cycle change, postpartum, menopause etc. Stressful life is also main factor that can initiate the depression. Medical illness such as heart attack, stroke and cancer can also contribute in depression and anxiety. Environmental Toxins such as pesticide, heavy metals benzenes and formaldehyde are also the contributing factor in depression. To get relief from the depression, you have to add some depression relief product in your routine and diets. There are many type of treatments available by which you can cope with depression symptoms such as anti-anxiety pills, anti-depressants, stress relieving Fidget spinners, and anti-depression supplements. You can buy any of the depression relieving products from here which are available on Amazon. We import the high quality anti-depression products from Amazon to Pakistan for you.
Crucial Supplements to Combat Depressions:
Vitamin B6 Supplement: B6 level of vitamin are especially used to lower down the depression in women at the time of menopause or taking birth control. Vitamin B6 deficiency is one of the reasons of depression in women as the deficiency of vitamin B6 inhibits the manufacturing of serotonin and dopamine in the brain and causes depression. The bestselling Vitamin B6 supplements are Bronson Vitamin B6 and Solgar Vitamin B6.
Saffron (Crocus sativus) Supplement: Saffron is the natural antidepressant that is very effective in lowering the depression and relaxes the brain. The antidepressant properties of saffron can improve the serotonin metabolism. The bestselling Saffron Supplements are Extra Strength Saffron Extract Capsules and Life Extension Optimized Saffron with Satiereal.
5-Hydroxytryptophan (5-HTP): the effective precursor of serotonin is 5-HTP. According to many researches, the most effective pharmaceutical antidepressant is 5-HTP as it tolerated better, improve the overall mood, support appetite suppression and release stress. The bestselling 5HTP supplements are Nutrigold 50-HTP, Natrol 5-HTP Time Release Tablets and NatureWise 5-HTP.
Omega-3 Fatty Acids Supplement: Omega-3 of fish Oil are the most beneficial thing to improve the mood swings and for the relaxation of brain naturally. You can find the bestselling brand of Omega-3 Fatty Acid on Amazon such as Dr. Tobias Omega 3 Fish Oil and Nordic Natural Omega-3 EPA Xtra.
Magnesium Supplement: Most of the people do not get enough magnesium because of having stressed, taking excess caffeine, and sugar. Magnesium is one of the causes of the depression. You can take the magnesium naturally from green beans and seaweed but these are the slow process. Doctor recommends the magnesium supplements as the stress antidote and as the relaxation mineral that works effectively. The bestselling Magnesium supplements are Zenwise Health Magnesium Citrate Supplements, Source Naturals Magnesium Malate and Doctor's Best High Absorption Magnesium Dietary Supplement.
Best Antidepressant Supplements:
Crystal Clear Solutions Anxiety Relief and Stress Support Supplement: This is the professionally formulated supplement to get you back to less stressed, less anxious, less depressed, more focused and calm life. It is the quick and easy way to get rid of mood swings and anxieties. Special formula of this anxiety relief supplement includes L-theanine, Magolia, Passion flower, Chamomile and many more.
Zhou Nutrition CALM NOW Soothing Stress Support Supplement: The busy life comes with the stress so it is the best solution to combat your busy life's stresses. It is composed with all the herbal ingredients such as Rhodiola Rosea, Passion flower, Hawthorn Berry, Bacopa Monnieri and Lemon Balm. This supplement calm your nervous system without making you sleep instead of it improves the focus and concentration.
Natural Depression Relief Herbal Balm: this herbal oil can give the aromatherapy with the essential oils and give the last longer and quick result. The natural ingredients like lavender, lemon balm, chamomile and dandelion can sooth and relax your body. Magnesium citrate and other depression releasing vitamins and medication can give the co-therapy. This herbal balm can also moisturize your skin and leave your skin looking wonderful and healthy. This depression relieving herbal balm has no side effects as it has the all non-toxic formula.
Himalaya Herbal Healthcare StressCare: The key herbal ingredients this stress care supplement are Chyavanprash, Arjuna and Ashwagandha. These ingredients are the natural tonic that can support your overall well being and fitness. The herbs containing in this product are rich in antioxidant content so it can boost your mood and give you relief from stresses.
Stress Relieving Fidgets Spinner: The fun and cool way to cope with your stress and depressions are the use of Fidget spinner toys. This gadget or toy has 2 or 3 strikes with central bearing. You can spin it between your fidgety fingers or you can watch it while spinning. This can relax your mind and improve your focus. Fidget Spinner toys are available in many designs and colors. The high definition size and design make it comfortable to hold in your hands. The best fidget spinners on Amazon are Wagon Wheel Fidget Spinner, Brass Triangular Tri Fidget Spinner and AMILIFE Glow in the Dark Fidget Spinner.
You can find the best quality stress and depression relieving product on Amazon and all of those products are offered by this best online Shopping site of Pakistan. We import the high quality products from Amazon in Pakistan for you. Search your desired one and place your order for that. You can get ordered product at your door step. Deal with your stressful and depressed life by adopting any of our best anti-anxiety, anti-depression and anti-stressing products.