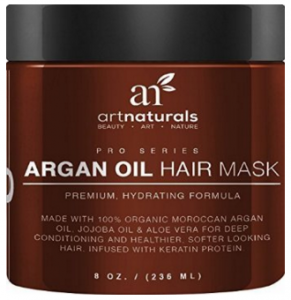 Shampoos are just to clean your hair from the grease, oil and dust and make your hair clean just as the soap does. It is something that is neglected by majority of women that they consider a shampoo is enough for the health of their hair. It is wrong. It is the right conditioner that actually conditions the hairs. Conditioners are necessary for the healthy and growing hair. It is the hair protector and care taker in real. There are the things you need to know about the importance of the hair conditioner. Just make sure to select the right conditioner for you that suit your hair type and texture. You can get the guide to select the right hair conditioner and shampoo for you that is the best for you.
It balance the moisture and grease
Conditioner balances the pH level of hair and helps the cuticle down that preserves the natural moisture of the hair and balances the oil and moisture amount. It also locks the hair color and balance the moisture in your hair.
Healthy and Shinny Look
The healthier look and shine that conditioners can give to hair cannot be achieved with shampoo alone. A conditioner nourishes the hair better and you will soon feel your hair looks healthy and shinning using conditioner.
Smooth and soft hair
It will also prevent tangles and make hair manageable with ease. You will ensure smooth and soft texture of hair that allowing easy release to the tangles and easy manage.
Never condition the roots of your hair
Avoid conditioners applying on the roots. Never ever apply them on scalp or roots. It is particularly essential for the health of your hair. Start with the mid length.
Conditioner before Shampoo
Use the conditioner before shampoo. Seems crazy? It is according to experts that after shampoo the conditioner not properly rinse you hair. You need to use it before shampoo leaving for few minutes for the better effect. You will get extra bounce with this.
Tip: if you find your conditioner heavy for your hair you can ask hair stylist for your hair texture and right conditioner for you. 
On Shoppingbag.pk you can find hair conditioner from all the famous brands available in USA e.g. Pantene, ArtNaturals, TRESemme, Garnier, WEN by Chaz Dean, Maple Holistics, Punch Skin Care, OGX, Arvazallia, Mal'ak Natural, Premium Nature, Tru Moroccan, Era Organics, Amplixin, Radha Beauty etc.