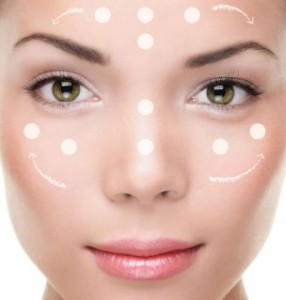 There is always a question rose by beginners; is foundation primer important to use always before foundation application or not; why do Foundation primer is needed?  It has been become the compulsory part of every girl's makeup bag when they got the answer of this question. If you have same question then this article will give all the answers to your question.
Foundation Primer is the integral part of cosmetics box that help the face to become smooth and set the skin for makeup application. Foundation Primer will accomplish the even canvas and correct the skin problems like redness, scars, fine lines, uneven texture of skin, enlarged pores and pits behind acnes. Foundation primers can also soothes the soreness of inflammation while hydrating and moisturizing the skin. The formula of Foundation Primer also includes the sun protecting agent that protects the skin from UV radiations of sun. When the skin is properly prepared by the best primer then all the other cosmetics will go smooth, better and last for longer time. The major trick in this magic is the right selection of primer and application technique.
The Best Face foundation Primer must be fragrance free, paraben free, chemical and preservative free. These additives may cause the irritation on sensitive skin but you can find the best Face Foundation primer that achieved the excellence in these regards; these products can be purchase from Amazon Online shopping in Pakistan. Different Face Foundation Primers are formulated for different type of skins such as certain primers are only for the dry skin, some are made for combination skin and some are made for sensitive skin. So, it is very important to choose the primer as your skin problem is.
There are many types of foundation primers available in market so it is the challenging task to select the best foundation primer. Foundation primers are come in gel and sprays. Foundation primers are also area specific such as lip primer eye primer and face primer. All of these are best in their own way. You just select the foundation primer by taking the problems of your skin type and foundation and makeup you are going to apply on it. All the best brands of foundation primers are imported from Amazon and available here by online shopping in Pakistan. The guidance for choosing right foundation primer with best application technique is as under.
Choose The Right Primer According To Your Foundation:
You should check the foundation medium; it is oil based or water based. Then choose the primer with same medium as the same medium of foundation and primer will support each and cannot repel each other. If the different mediums like silicone and oil of foundation and primer apply over each other than it will result in spotty appearance.
Test the primer on your hand with little application of foundation. If both foundation and primer work smoothly then this primer will work perfectly with foundation.
If you are trying silicone based primer, then before applying on your whole face, test on a patch of skin as some women are allergic to silicone content.
Correct way of Application of Foundation Primer
Always cleanse your face prior to the primer application. Remove all the contamination and dirt from your face before wearing makeup. Make sure that your hands are equally clean as all the makeup and priming will be done by fingers mostly.
Moisturize your face as primer is not the alternative of moisture.
Make sure that the moisturizer is dried completely into the skin prior to foundation primer application. It takes only a couple of minutes to get absorbed into the skin.
Take only a pea sized amount of primer on hand. Too much Foundation primer will leads to the clumping of foundation later.
Apply the foundation primer on face centre and blend it gently in circular motion. Spread that small amount all over the face up to the neck and hairline.
If you are not applying the special eyelid primer then apply this foundation primer by patting gently on to eyelids so eye makeup will last for longer time.
The blending and spreading will be done by middle and ring finger. You can also use the makeup brush or sponge.
You can also apply the foundation primer on your lips for minimizing the appearance of fine lines.
Let the foundation primer to dry. It just takes a few minute. Then just apply the normal foundation or any makeup.
Always use less amount of foundation over primer, that will give you crease free, smooth result.
You can settle all the makeup by dusting simple face powder, especially on oil and silicone base foundation and foundation primer.
Tips for Foundation Primer:
Always choose the Foundation primer after take account on a set of concerns according to your skin; such as, blemishes, oily t-zone, pigmentation, dryness etc.
Always clean the moisturized skin with pea sized amount of foundation primer for better result of priming of skin.
Always apply at centre of face and then spread it towards jaw line and hair line.
For using the primer on lash line, check first its safety use. As the oil controlling or special treatment element could affect the eye area.
Always use under eye primer if your eye is too sensitive. You can also use the primer which has additional eye care priming feature.
Best Brands of Foundation Primers Available in Pakistan:
All the featured brands of face foundation Primers imported from Amazon are available here in Pakistan. Do not search for the trustworthy shop for purchasing original branded foundation primers. These are all here in your one click reach in a very reasonable price. Place your order now and enjoy the refreshing and soothing look in this summer of Pakistan.