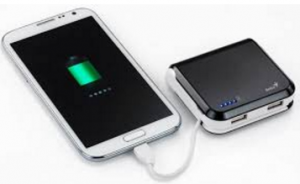 Smart phones, tablets and high technology gadgets are an essential part of our life but the most horrible thing happened and faced by the smart phone users are, when smart phone run out of the battery during drive or travelling. Smart phone users turn the brightness low so their high tech gadget can survive until they search any plug socket. If this scene seems familiar to you then you should turn towards imported power banks for your smart phone. Imported power banks are available on Amazon that drags you out from this problem. Imported Power Banks are actually the portable charger and they are able to charge smart phones and any USB chargeable device anywhere you want.
Ultra-thin 20000mAh Power Bank 5V2A USB Portable Charger Digital Poverbank For Xiaomi Mi 9 iPhone External Battery Powerbank
Solar Power Bank 20000mAh Dual USB Portable Charger Ultra-thin External Battery Cell Phone Powerbank For Xiaomi iPhone Samsung
Original Xiaomi Power Bank 5000mAh 2 USB Portable Charger Slim Xiaomi Powerbank 5000 Li-polymer External Battery for iPhone XS
Imported power banks and their efficiency to charge your smart phone is depend on the capacity of imported power banks which is measured in milli-ampere hour. Larger the capacity of imported power bank, maximal the amount of charges an imported charger can made, For example; iPhone 7 have the 1960mAh capacity of battery which can be charged 3 to 4 time by 10,000mAh imported power banks. You can find the best imported power banks on Amazon that are offered in this best online shopping site of Pakistan in reasonable prices. If you are searching for the top rated Amazon imported power banks then follow this article as best Amazon imported power banks buying guide.
Aukey Imported Power Bank 20,000mAh
This is the Bestselling and tops rated imported power bank on Amazon. This Amazon Imported power bank has a remarkable capacity of 20,000mAh that can charge your smart phone such as iPhone 7 almost 7 full charges. This imported power bank can support most of the high techlogy gadgets and smart phones.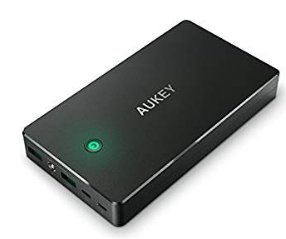 Aukey Imported Power Bank has dual USB port which can give 2.4A of out at one time so it can charge multiple smart phones at once. Aukey portable charger from Amazon online shopping can also be powered up by the lightning cables and the buiit-in flashlight identifies you about the status of charging device with showing different colors of lights. You can buy this Amazon quality imported power banks from our best online shopping site of Pakistan.
This imported power bank chargers is found on Amazon with a wide range of different capacities such as from 5,600mAh to 16,100mAh.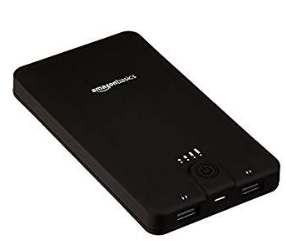 This AmazonBasics imported power banks has two USB port so it can charge two smart phones or high technology USB chargable gadgets at once. The LED Lights present on this Amazon imported charger shows the charging capacity left in the power bank.
Zendure A8 QC Pro Portable Charger 26,800mAh
This is the most expensive Imported Zendure Power Banks on Amazon having the largest battery capacity. The advance design of this Imported Power Banks  can automatically detects the connected device and adjust the output of the Imported Power Bank accordingly to give the quickest charging time.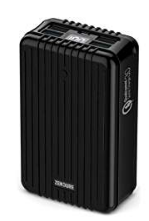 The automation of this Imported Power Bank detects charging status of your phone and it turns off automatically when your battery power gets fully charged. This Amazon Imported Power Bank has four USB ports so you can charge 4 smart phone devices at once with maximum efficiency. This portable phone charger can support most of the smart phones such as iPhones, HTC and Samsung Galaxy.
Lumsing 15000mAh Power Bank
This Imported Lumsing Power Bank is the versatile portable charger on Amazon having 3 separate ports. This is a versatile, powerful charger with three separate ports such as, for USB-C connection, for quick charge devices and a smart charge port which adjust its output according to the connected device.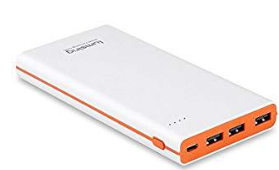 The big 15,000mAh capacity of this Amazon Imported Power Bank makes it suitable for almost every smart phone. This Imported Power Bank has a sleek design which makes it most classy and portable to carry even in your coat pocket.
If you want the high capacity Imported Power Banks without paying for extra features then this Imported RAVPower Power Bank is best for you. This Amazon Imported Power Bank has capacity of 20,100mAh that can charge any smart phone such as Samsung Galaxy, iPhone or HTC fast. This Amazon Imported Power Banks is compatible with quick charge and USB-C.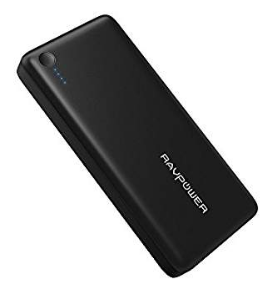 Anker PowerCore 5000 Portable Charger
Anker is the most reliable portable charger brand on Amazon. This Amazon Imported Power Bank has cylindrical design that makes it easy to fit into trouser pocket. This Imported Power Bank has the 5000mAh capacity which is impressive for its size. Do not make fool by the size of this Imported Power Bank because this small portable charger can even charge your Samsung Galaxy S8 too. This Amazon Imported Power Bank does not support Qualcomm quick charge but still it can offer speedy charging. This Imported Power Bank is found in red and black color on Amazon.
This Imported Power Bank is popular for it unique and exciting design which ranges from Ferrari theme to mosaic theme but quality remains the same.
This top rated brand of Power Bank claims that it has world's smallest portable charger with the big capacity of 10,000mAh. The most fascinating features of this Amazon Imported Power Bank are its lightweight, automation of adjusting output according to connected smart phone device and battery indicating LEDs.
This Imported Power Bank is popular on Amazon for its slim and wide design as an iPhone that easily fit into your pocket.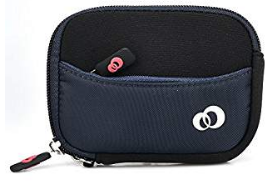 This Imported Power Bank is best for the iPhone as it has built-in cable for iPhone with two lightning adaptors which can directly plug straight into your phone. It can full charge the 2000mAh smart phones efficiently.
EasyAcc 15000mAh Power Bank
This EasyAcc Imported Power Bank is one of the heftier chargers with the capacity of 15,000mAh which is enough to charge your iPad. You can charge 3 smart phones at once through this Amazon Imported EasyAcc Power Bank as it has 3 USB ports with the smart features of automatic output adjustment and automatic switching off to save power.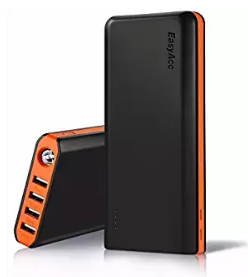 Poweradd Slim 5000mAh Portable Charger
Poweradd Slim imported power bank is a tiny but having a great value quality portable charger that can full charge most of the smart phones. Its smaller size and lighter weight can manage 5,000mAh of power capacity and 4 LEDs as battery indicator.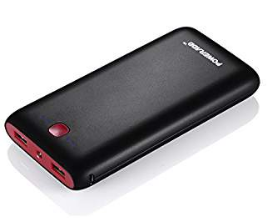 This Amazon imported and quality power bank has an auto detect output with the speedy charging guarantee. This Imported Power Bank is found in different colors on Amazon.